Upscale Your Marketing Game With Native Ads
Brand Connect Feature: With the huge rafting of digitally active, continuously growing generation, the present-day dynamic is actually what is moving programmatic native advertising from being a niche to becoming mainline.
Digital advertising these days has become so prevalent that people are becoming blind to it. The phenomenon – known as "banner blindness" – causes people to overlook ads when they're presented in an obvious or overbearing way. To fight banner blindness, marketers these days are opting for the relevancy factor in their brand communication.
Native advertising is one such solution. Ads that blend into content so they don't appear like ads, have been growing in popularity over the years. With the huge rafting of digitally active, continuously growing generation, the present-day dynamic is actually what moving programmatic native advertising from being a niche to becoming mainline.
With 35% growth between 2017 and 2018 itself, native advertising has been the fastest-growing advertising segment. In fact, native ads have proven to receive 53% more views than traditional display ads and increase the purchase intent by 18%. But that's possible only when you have a robust native advertising strategy.
However, Native Ads are only successful when marketers choose the right placement for them. This doesn't just mean shortlisting and approaching all the ad networks and publishers that 'seem' to have the target audience you want to reach out to. Rather marketers have to spend some time digging up their actual demographic to understand the potential success on their platform. For instance, Colombia, the platform that is one of the largest publisher-owned ad networks in APAC, serving 500 million impressions per day. But to help marketers run successful native ads, it also enables them to distinguish audience buckets based on their interests and passions.
In Total Control
There are great marketers out there who struggle to get their writing in front of the right people. Talk to any marketing department and awareness always lands somewhere near the top of their priority list. And to achieve this, the marketer needs to be in control of the campaign.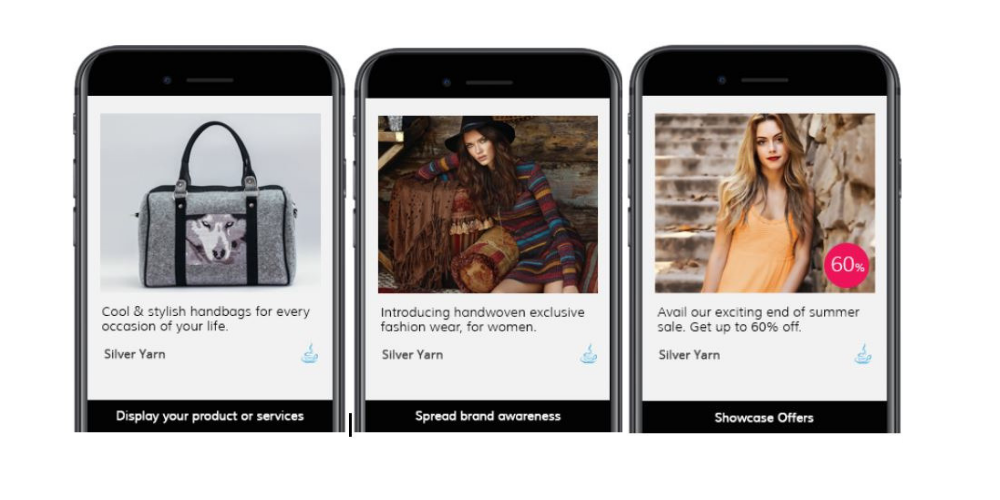 The process of creating a campaign on a platform like Colombia feels uninterrupted. To create the campaign, marketers can choose the right advertising objective – driving traffic to the brand website, increasing brand awareness, or driving app installs. The campaign pricing that works as a bidding option for the ad is Cost-per-click (CPC) or Cost-per-thousand-impressions.
To know more, please visit their website www.colombiaonline.com.
At Ease
With a focus on providing native advertising solutions, Colombia helps ease the buying and selling process of native ads for publishers and advertisers on websites, mobile web, and apps. Also, the most attractive bonus the tool is providing – helping brands to engage with India's topmost publications – Times properties like Times of India, ET, NBT, and so many others along with more than 80 additional publishers.
The platform is helping advertisers reach out to their audience without being overbearing. With over 400 million unique users, Colombia helps to expand the brand of the advertiser and make it reach beyond search and social to even those who have not discovered that particular brand yet. Having said that, the clients can choose self-serve or even have a dedicated team to help them with the marketing efforts through a managed model.
A Panacea for Brands
For marketers, performance metrics are essential and native advertising campaigns generally offer higher viewing rates, greater conversions, and more engagement than almost any display advertisement. The more a brand can engage with the audience through tools like Colombia, the more they will be able to access greater opportunities in order to develop a relationship with their target audience.
The ultimate goal of any advertising or marketing in practice is to extract benefit through purchase by a consumer. However, it's a joint effort between businesses and publishers as it is of high importance for brands to ensure that the content is relevant and reaches the intended audience. Having a good experience in building an ad-tech ecosystem, Colombia is familiar with what the audience wants, and try to bridge that knowledge with the client's goal to produce valuable content for the readers.