Mahindra Rural Housing Finance campaign 'I Am India'–Huts to Homes has empowered Rural India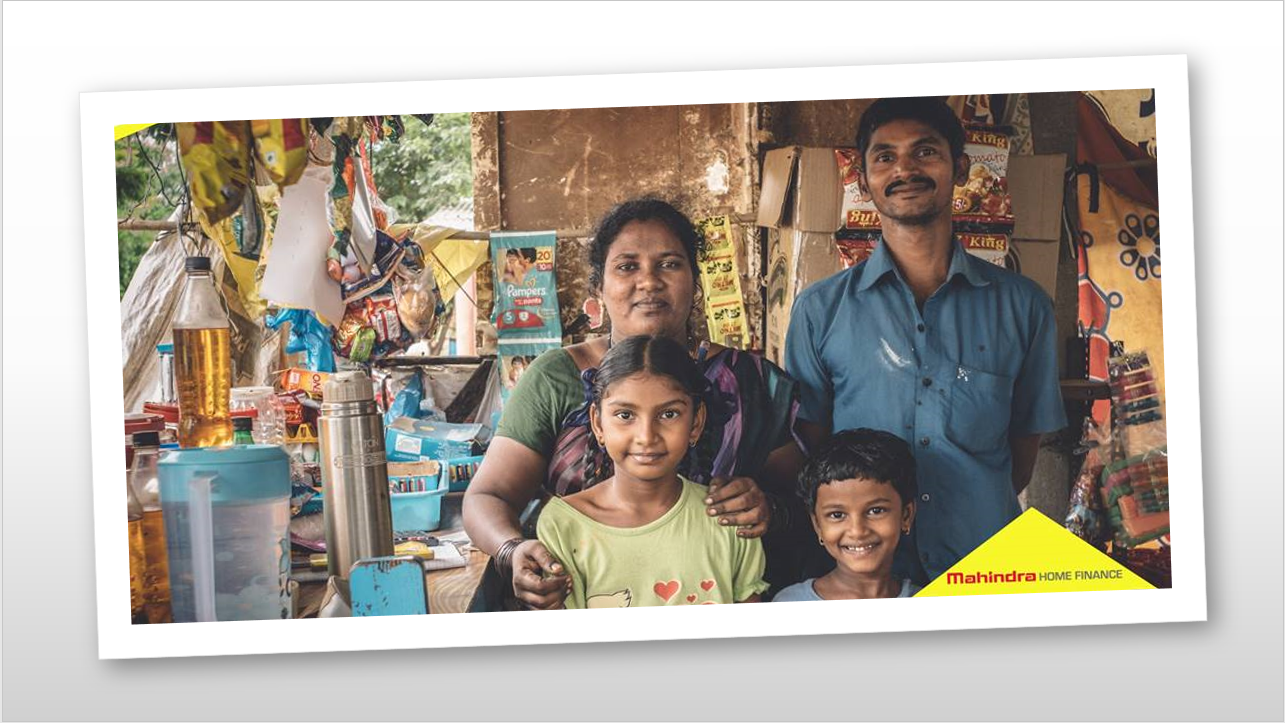 Summary
A brief summary of the campaign
'I Am India'–Huts to Homes, is not just a social media initiative by MRHFL, but a movement to transform rural India, brick by brick. It is an educational campaign with themes of progress and transformation, that inspires low-income groups living in unsafe huts, to build their own pukka home and live a life of dignity. The initiative focuses on two aspects:
Real 'hut-to-home' success stories of people who perseveringly follow their dreams of building a home.
Inspiring stories of MRHFL employees who are playing an important role in the transformation and bringing a wave of change.
These stories are shared on social channels to empower others. It celebrates their progressive spirit to live a better life while creating a legacy and a bright future for India.
Taking a step ahead in this direction, MRHFL recently initiated #ProgressInaPicture, a unique photo sharing contest where the focus is to capture the progress our nation is making in all fields. The contest is aligned with the campaign themes of progress and transformation. Executed on social media platforms of Facebook and Twitter, users were encouraged to capture progressive moments from their area, village, etc. and share
Objective
The mission of I AM India is to encourage, educate and empower rural India to live a life of dignity and safety by building a home of their own, thus contributing to the progress and transformation of India. When people will have their own homes, other issues like hygiene, sanitation, and education of children will fall in place, ensuring a bright future for India.
The initiative is for the people, of the people and by the people of India. It aims to encourage every individual to dream, and dream big. With I Am India, we want to communicate that now achieving those dreams is no longer a struggle. It is achievable if they show a little determination. We cater to rural areas where people are dealing with difficult situations of a kutcha home, sanitation, education.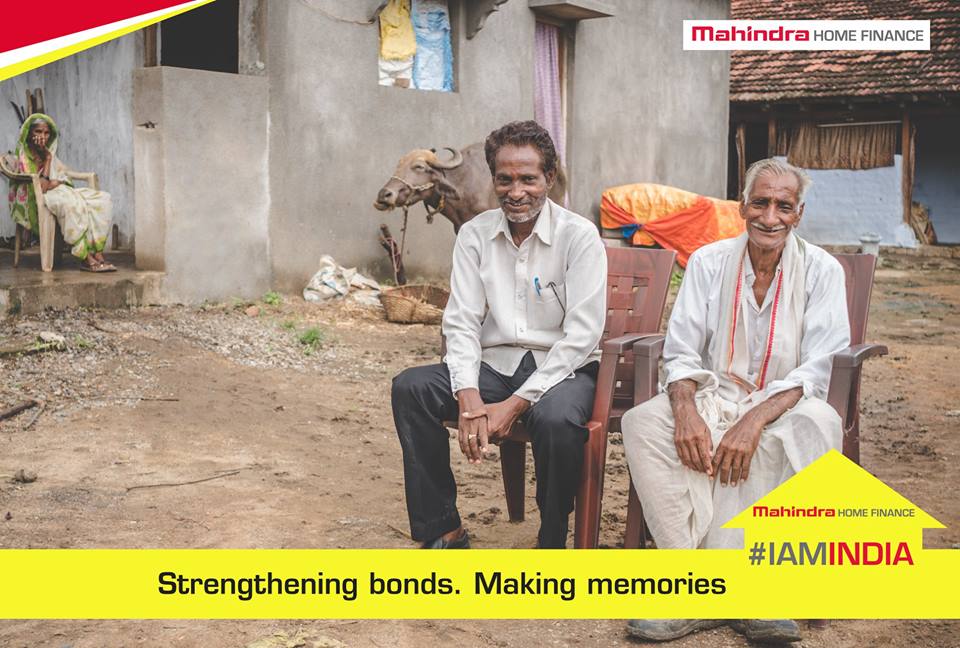 Execution- Twitter and Facebook
India has a culturally diverse expanse of rural land.  Majority of the populous in the rural hinterland of India suffers from poverty. The living conditions are deplorable. The rural citizenry is mainly involved in farming as their primary occupation. Many of them desire for a house of their own for which they are apprehensive to approach the landlord. Only because they fear being exploited and getting caught in the endless vicious cycle of never repaying the amount lent. MRHFL through its presence in 65,000 villages in India is trying to help rural India fulfill their dream by building a house of their own. As we all know, MRHFL ensures that the home loan is made available to the customer post submission of minimal but relevant paperwork.
The creative idea was to create an aspirational movement using the power of social media to reach out to maximum people in remotest rural areas and giving them hope of progress. The movement would be built story by story using true successful events and customers' struggle from huts to homes, under a long-running consistent campaign and build believability amongst other potential customers.
This movement had to have a flavor of pride and passion to reflect the progressive nature of the brand, along with the value it is adding to the country, hence the creative platform of the campaign was coined 'I Am India. '
'I Am India' reflected on the progressive and determined spirit of Indians (be it customers or MRHFL employees) and their journey towards building India brick by brick.
 Results
-Quantitative
The engagement rate for the individual I Am India stories ranged between 3%-5% which organically is way higher than industry standard rates.
Along with stories, the initiative generated around 2000 leads thereby increasing the interaction between MRHFL and our potential customers.
MRHFL now has over 37,000+ followers on social media platforms engaging with us on a daily basis.
-Qualitative
The initiative was launched on Facebook and Twitter to utilize its power to reach out to maximum people and empower them with the information and hope of acquiring rural credit.
True stories about our customers and employees were posted on a weekly basis, which over a period of time created a bond of trust between MRHFL and our potential customers.
The impact of the stories was such that, every published story received huge engagement in the form of likes, comments, and shares, thereby helping us spread our campaign message across India.
Mr. Anuj Mehra quote- Managing Director, MRHFL"The campaign 'I am India' is our way of reaching out to people using the power of social media and capturing the dreams that make India and how fulfilling those dreams is the first step towards progress. After all progress of a nation lies in the progress of its people. The campaign outlines some real heart-warming 'hut-to-home' success stories involving MRHFL employees and customers as they overcome their challenges and celebrates their progressive spirit to live a better life while creating a legacy and a bright future for India.
Mahindra Rural Housing Finance Limited (MRHFL), was started in 2007 with the aim of transforming lives by providing home loans to the underserved. Over the past eleven years, we have touched the lives of over 30 lakh Indians and helped them fulfill their dream of building a home."
Success story of Mahendra Pise

From being a customer to working as a Customer Manager in MRHFL, here is the inspiring journey of Mahendra Pise, who is all smiles while talking about his story. #TransformingIndia #progress #RuralIndia #RuralDevelopment #IamIndia

Mahindra Home Finance यांनी वर पोस्ट केले शुक्रवार, २६ ऑक्टोबर, २०१८