MiQ Releases 'Mood of the nation' report to Gauge the changing online behavior of Indians in Lock Down
What the online differences between the green, yellow and red zones tell us about locked-down India.
MiQ's 'Mood of the nation' report is based on insights around the changing online behavior of Indian citizens and aims to provide brands with the most pertinent advice on how they can adapt their media plans to the new normal.
Though the general uptick in digital consumption remains prominent across the country, there are considerable regional differences in online content consumption. That's why this report looks at how the different regions are faring, especially the differences across the red, yellow and green zones as described by the Indian government, and what this means for advertisers.
The changing digital opportunity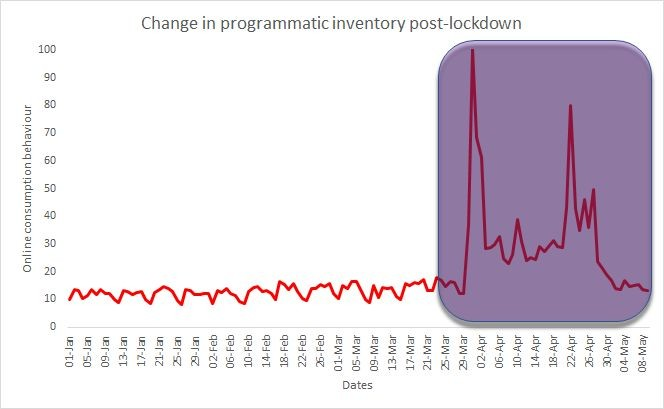 To provide a global perspective, the post-lockdown increase in digital activity in the US stands at 28% and at 46% in the UK. Among developing economies, China registered an 87% increase in the online opportunity whereas in Singapore the interest only rose by 20%.
Increased traffic on both mobile devices and desktops have contributed to this overall increase in the digital opportunity, but with the government relaxing some restrictions during phase 3 of the lockdown, we are seeing a minor decrease in the mobile consumption stats though activity on the desktops continue to remain strong.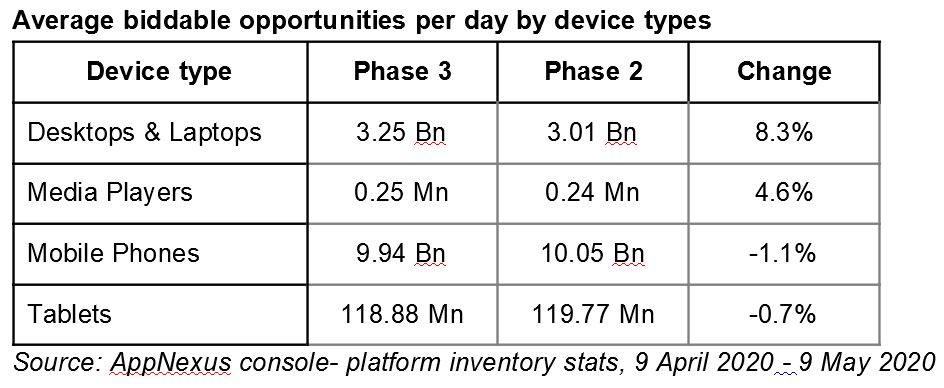 Content consumption across domains has also seen significant change. In addition to business, industry, and news that have seen a spike of interest during the lockdown, activity on food and drinks, CPG, and arts and entertainment domains have been constantly trending upwards.
Changes in activity across different content categories online:
| | | | |
| --- | --- | --- | --- |
| Content category | Change pre -lockdown – Phase 1 | Change pre -lockdown – Phase 2 | Change pre -lockdown – Phase 3 |
| Arts & Entertainment | 221% | 364% | 25% |
| Books & Literature | 125% | 132% | 59% |
| Business & Industry | 475% | 318% | 31% |
| Education | 10% | -6% | -17% |
| Finance | 140% | 71% | 3% |
| Food & Drink | 203% | 297% | 176% |
| Games | -9% | 12% | -7% |
| Health | 46% | 130% | 32% |
| Home & Garden | 65% | 130% | 78% |
| Lifestyles | 92% | 157% | 53% |
| News | 251% | 189% | 35% |
| | | | |
| --- | --- | --- | --- |
| Recreation | 44% | 217% | -4% |
| Shopping | -34% | -17% | -31% |
| Sports | 419% | 133% | -27% |
| Travel | -23% | 162% | -44% |
Source: AppNexus console stats, 1 Jan 2020 – 9 May 2020
Regional disparities in content consumption: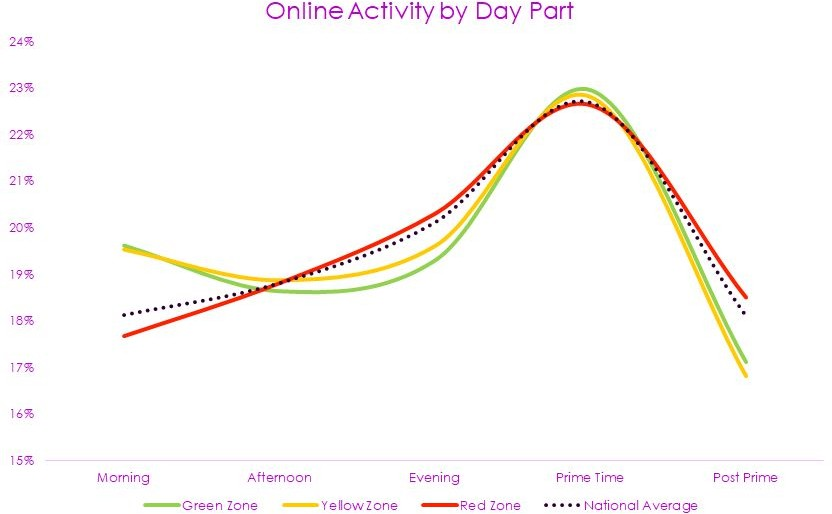 Access the entire report here: