In Conversation With Nagesh Banga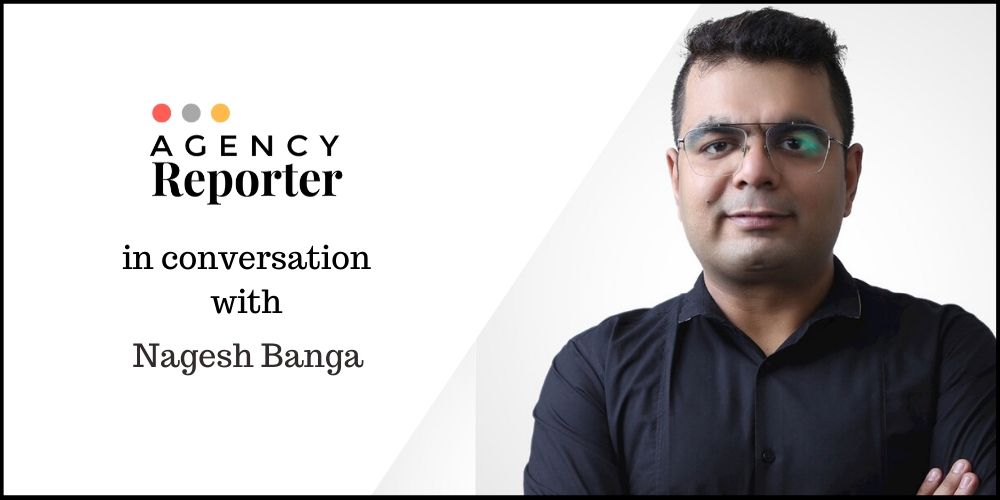 The whole space of social media marketing is changing. When we talk about advertising through live streaming, we talk about a much more engaging way to advertise the products, where the product advocacy is done over discussions and the whole exercise becomes a testimony based advertising. Nagesh Banga, Deputy Country Manager at BIGO LIVE, talks about rapid change in trends of social media advertising and how live streaming has influenced social media advertising strategies for businesses. We caught up with him to discuss everything new that is going on at BIGO and in the social media marketing world.
Q. BIGO Technology is considered to be one of the biggest names when it comes to new age social media technologies, BIGO has a huge user base and creates a large number of User Generated Content. Hence, looking at the growth of live streaming apps such as Bigo Live, do you think it will play a disruptive role in taking over influencer marketing?
A. BIGO, a Singapore based upcoming social media giant, has a number of products into various segments- for example imo in video communication, Likee a short video social media platform and Bigo Live a live streaming platform. Although imo is a communication app, but the beauty of Likee and Bigo Live is making commoners famous. I also believe these two products add more value to the influencer marketing since both of these platforms have a great engagement between content creator and content consumer.
If we study the overall ecosystem of social media marketing, we will see a great shift from text to pictures and now to short videos and live stream. Here, one brand can expect a real time feedback of consumers, and also the voice of influencers is heard more here since these influencer interact with their audience on a daily basis, basis that one can say yes the product line of BIGO is all set to set a new leg of influencer marketing.
Q. BIGO has one of the biggest users bases when it comes to live streaming apps and also relies heavily on AI to develop and disseminate its content. With that mind, what is the future of monetization plans for BIGO Technology w.r.t Short video and live streaming?
A. As per our last quarter report, BIGO has over 433 Million MAU across the globe, w.r.t to monetization. We have already monetized our Live streaming app where we make money by taking a cut of tips and virtual gifts given by audiences to broadcasters. For Likee, we just started monetizing with virtual gifts. But we're not ruling out the options of ads and more.
The new BaaS solution also gives us a new way of partnering with global partners who want to be a part of the next generation of social networking. We provide full-range solutions, including highly packed all-in-one SDK, global network of CDN-IDC, global payment solutions, Artificial Intelligence support, and localized contents and operations. BIGO is looking to help its partners to implement live video broadcasting in apps, which enables them to keep up with the global trends of visual content consumption.
Q. Social media and other gaming apps have been seen grappling with strict regulatory policies of the different governments around the world. India has been no different in recent times. How does Bigo Technology, deal with such regulatory measures? Has it affected the user acquisition and retention in any way for their apps?
A. We, as a company, have been trying to comply with Law of the land, since this regulatory compliance is not an after-thought for us. We take due care as prescribed by the law whenever we are acquiring new users, therefore it does not impact the retention.
Q. With data security becoming an important topic of discussion and concern in today's world, how is BIGO Technology making sure that it maintains the privacy of its users?
A. We take utmost care to ensure data privacy of the users, there are measures in place which provide the requisite checks and balances to plug any data breach. Even while sharing the details with LEA's, we ensure compliance with the IT Act.
Q. As Bigo Live mainly operates as a live streaming app. How do you think live streaming has influenced the social media advertising strategies for businesses?
A. As mentioned earlier too, the whole space of social media marketing is changing. When we talk about advertising through live streaming, we talk about something different from normal ads running on apps or social media space which could be a video or a banner. Here we talk about much more engaging ways to advertise the products, where the product advocacy is done over discussions and the whole exercise becomes a testimony based advertising, where a content creator is going live and talking to user base on live streaming and discussing the features of products. Here it becomes a surrogate selling, where she/he also handles queries related to that product on real time basis. In this scenario, a brand custodian can see the feedback of consumers on real time. This is something we have done in the past with launching Honor Mobile handsets consecutively for two years, and also the same has been done for brands like UC and Layuva.
Q. No market is without fierce competition in today's day and age. This is indeed more so the case with OTT and short video apps and platforms. Having said that, how does BIGO Technology envision its diversification in the face of competition and what according to you sets it apart from others in the field?
A. We believe the kind of products we have, and the regular innovation and modern research and technology, it is the key which keeps BIGO ahead of its competition. Be it our strong AI, modern machine learning and technology or the content localization team, everything has its own part to play in making us more relevant to user base, apart from that we are also diversifying our products and launching new apps or features on regular intervals to become a front runner and making BIGO a next generation internet company.