Have the AR/VR Technologies Succoured Brands to Level Up their Game?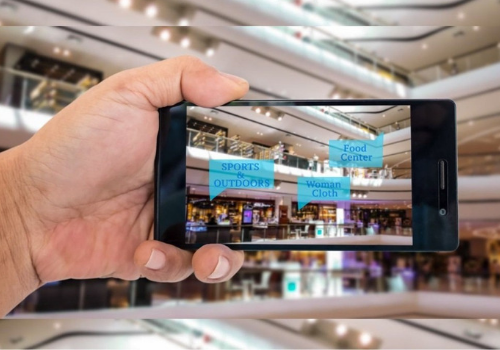 Reaping traction and hooking the audience through varied content types is a constant grappling that brands go through to sustain the competition and remain a victor. Since there is always room to maneuver, marketers try to employ a gamut of techniques to deliver perpetual, yet targeted messages to the scrupulous audience. And now is the time for businesses to monetize their resources with these technologies – Augmented Reality, Virtual Reality, and Mixed Reality. But are these technologies paying brands the return they anticipate?
The persuasive application of scientific knowledge in the form of AR, VR, and MR has been assembled well in the world, and India can also be seen adopting it sprightly, especially brands, who have started integrating these technologies to explore the benefits from such modern tools. If we talk particularly about the Augmented reality, it does not seem to stay limited to gaming anymore and has transcended the boundaries to revolutionize medicine, architecture, design and what not. With new unconventional entrants hitting to the market, the already established brands are trying to survive the evolving market and surpass the competition.
Has the AR-VR Trend Changed in the Last One Year in India?
The respective, AR and VR technologies, can help the marketers stay ahead of game if they are able to successfully adopt and implement technologies of the future. With the advent of digital channels and smartphones, consumer expectations are higher, and they demand more information of a product to satiate their informational needs. Marketers, who are not involved in such technologies, must keep an eye to provide their customers more immersive product experiences along with the raising bar of the continuously changing technology.
Adhvith Dhuddu, CEO of Alivenow, a creative tech agency who are also official partners with Facebook for Spark AR Camera filters said – "The AR/VR space has changed quite drastically over the last 9-12 months. Thanks to Facebook's Spark AR platform it has opened many unique and immersive opportunities for brands. Previously, AR experiences forced users to download an app but with Facebook AR, we've been able to build amazing experiences for brands that customers consume inside the Facebook app itself. The other major trend we're seeing is Snapchat's renewed interest and push into India by launching Snap lenses for entertainment and FMCG brands in here. In terms of VR, there hasn't been much change in the trends. But once the new Oculus Quest device is launched, we see some interesting activation's happening in the VR space."
Spriha Neogi, Co-founder, Atterolabs further added to the conversation. "The last year has been a huge leap for the AR industry with FB, IG, YT and other Social Platforms leading the way. Basic Filters have now evolved into full-fledged try on AR Ad units using Advanced Facial, Motion and Gesture Recognition. India is seeing increasing traction in this space thanks to high internet speeds, an uptick in sales of smartphones with Depth Cam and massive content creation (Tik-Tok) and consumption driven by OTT's."
How are the Creative Tech Agencies Helping Apprehensive Brands with Meaningful Experiences?
The adoption for Indian brands is still a bit slow, but the pace has picked up in the last year. Many brands burnt their fingers few years ago by indulging in expensive AR campaigns that didn't yield great results. "It will take some time for brand and marketing managers to understand that AR campaigns can now be seamlessly launched in Facebook itself and that smartphones do have the ability to support complex AR features. Mostly importantly they don't cost as much as they did a few years ago, so budgets will also allow more brands to explore AR based campaigns," Dhuddu averred.
AR and VR may seem to the brands a high cost involving tool, but it isn't as high as it looks like. The companies who start involving themselves just now will stand out among their competitors by offering something unique. The advertising through AR is not invasive so the audience can choose whether to interact with your brand or not. And, it's true that the interactive and immersive environment of such ads literally makes consumers want to be a part of the entire experience. People want to touch, feel, try and experience a brand before making a purchase decision.
"As a creative tech team, we at Alivenow are working with pretty much all the large agencies in India to help build interesting AR experiences for their clients. Agencies are integrating AR campaigns as part of key marketing events like new product launches, new store openings, large offers/sales events, etc. Besides investing in AR campaigns for key marketing events, we're helping brands understand that AR can do much more, like help users experience a certain product like lipsticks, sunglasses, jewellery, etc. It's still very early days in the AR marketing space and the next 1-2 years you will see many immersive and creative AR experiences launched by brands," he added.
Kunal Mathur, Hyatt spoke, "With users consuming more content, it's imperative for brands to create differentiated customer experiences to carve a share of mind. Brands are open to experimenting with hi-tech visual storytelling tools like AR to create compelling brand moments."
Neogi also believes that brands are starting to see the value in better product visualizations for their customers while enabling UGC on Social Media. A lot of brands are already looking at a 3D future and starting Pilots. Once FB & IG AR Ads open, I foresee an absolute scramble towards massive market adoption. "For the first time ever, brands are able to put their customer at the heart of an experience instead of just showing passive content. We work closely with brands to understand their campaign objectives which are then translated into a visual storytelling experience where the customer is the hero/heroine."
Technology (AR/VR) Becoming a Necessity than a Luxury for Brands?
See Also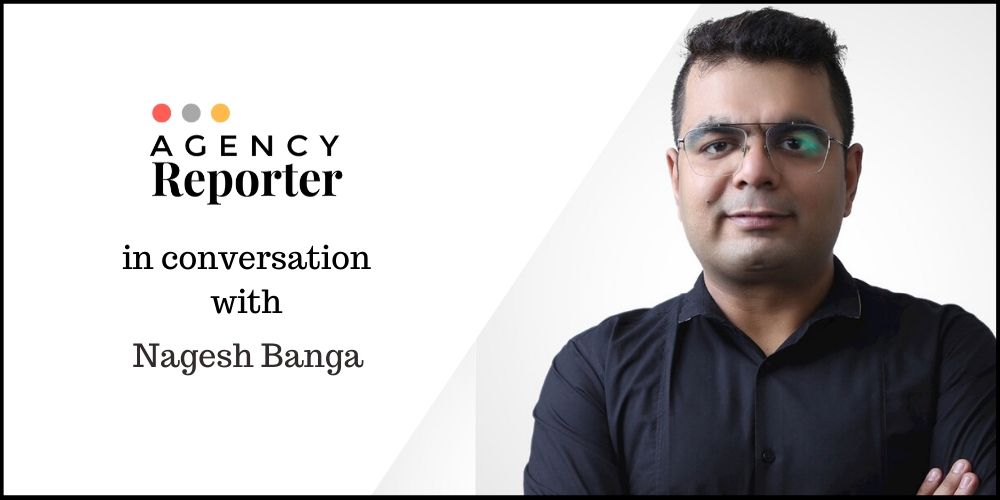 AR and VR are the best way to merge the physical and digital world altogether. Therefore, businesses are coming up with enormous ideas to engage the user. Within a little time, the technologies have drastically changed the shape of commerce, helping the businesses aim specific audience. However, the question is if these technologies have become a necessity or still there is a long way to go. "We don't think it's a necessity yet, but it might become quite invaluable and important in the years to come. With smartphones getting more powerful and all the large players like Facebook, Google and Apple investing in AR, and lots of innovation happening in both AR software and hardware, it's only a matter of time before AR becomes an integral part of our phones and an integral part of many marketing campaigns. for VR it might take some time and experiences would probably be restricted to events, stores, etc, but AR will be accessible universally thanks to powerful smartphones," Dhuddu explained.
The processing power of VR hardware is rapidly increasing, giving developers and content creators the power to build experiences in VR that offer users freedom to move in any direction. These technologies are a way to convey the sensory experience to contest impacting the emotional and social experiences beyond a user's or brands imagination. These technologies are the best chance of offering an immersive sensory experience in the real world. For India, in comparison to the USA and China, there is a long way to go. The investment level of the brands needs to rise without being cost sensitive and more technology intensive in order to foster innovation. "At a B2C level, in terms of Product Visualization, AR will soon be a necessity for shoppers and become a mainstay feature offered by most brands as a part of the shopping experience. VR will mainly drive the B2B industry as a tool for product development, training, and other instructional areas," Neogi shared her view.
Does the Future Look Promising?
Advertising has thus far restricted brands and users to a passive experience. Now, for the first time – AR is bridging this gap by giving marketers the ability to create a brand experience that fully involves the customer. Consumers can now try products before buying it or discover new recipes by scanning the packaging or bring movie characters to life in their living rooms. This is the power of Augmented Reality!
"As customers start requiring more visual tools for better product visualizations, brands will have to start offering these features for a wholesome shopping experience. Brands continue experimenting with these types of format in the future as well as this area keeps evolving, we will keep experimenting to create engaging content for users," Mathur said.
"We're extremely excited about the future for many reasons. First, we're seeing brand and marketing teams open to the idea of using AR experiences. Second, given that AR experiences are more accessible, users are also finding it easy to interact with AR camera filters. The year has been quite exciting, and we hope to build many more engaging AR experiences for brands and partner with many more agencies for this," Dhuddu concluded.