"How Digital Changed In 365 Ways, In 365 Days" – An Ebook By White Rivers Media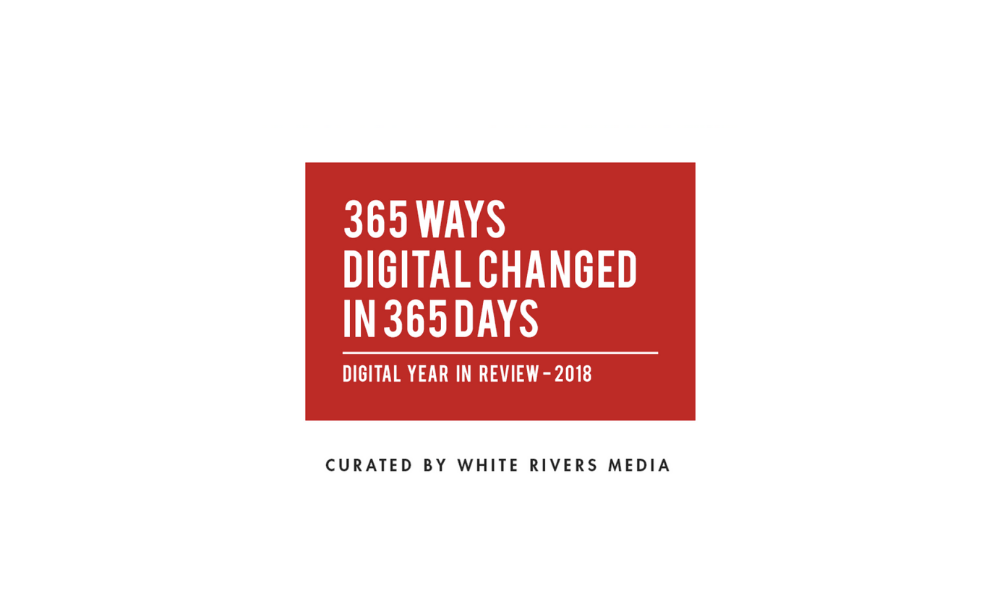 The year 2018 has been a great year for the advertising industry and especially for digital marketers. It was a celebratory year where digital became critical to every advertiser and the industry saw some amazing campaigns and use of technology becoming integral for marketers.
White Rivers Media, an independent digital marketing agency has launched their second e-book on how the digital scenario changed in 365 ways in 365 days, in the year 2018. The e-book showcases how digital players introduced new features that enhanced user experience and some features that enabled brands to target their audiences in a better way.
The e-book has been curated with an aim to help the marketers and digital stakeholders get a better picture of the year that went by which will in turn, help them gear up for 2019. The e-book comprises of all the significant changes, updates and events that happened in the digital world in 2018.
The e-book mentions 365 updates which affected the industry and ensure that one can indeed keep in touch through the daily evolution of digital media. It is an essential read for any marketer, entrepreneur, journalist and student anywhere in the world.
You can download the e-book here.
Tanvi Rajvanshi
Believes in what is written for you will definitely come your way. Music lover,