TikTok: Latest Victim of Digital Policing?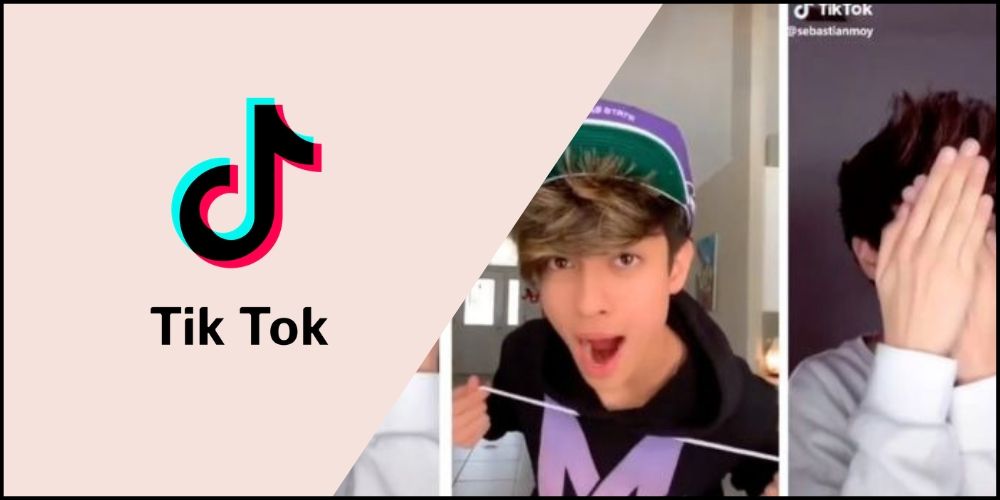 While TikTok is still at a nascent stage in India, it has been marred by plenty of discussions. Read how it is managing to face the odds and still giving the existing leaders a run for their money.
TikTok, a Chinese social media app, is undoubtedly the big sensation amongst the Indian audience, especially the millennials. A scroll on the app and immediately one can come across millennials, from all over the country, trying to do out-of-the-box things in 15 seconds to catch the attention of other users. These videos are based on different themes such as dance, slapstick comedy, mimicry and sometimes even stunts.

With over 150 million users in India, the app has successfully brought to the forefront a new set of content creators who are winning the game with their 15-sec videos. The app has been able to engage audiences from hinterland as well as the metro cities. TikTok is beginning to get its share of advertising dollars and has worked with several bigger brands like Pepsi, Myntra, Shopclues, Cuemath, and Shaadi.com.

On one side, TikTok is gaining traction among brands for its active user base and engagement, while on the other hand, the platform has faced much heat from the government over its content.

In a span of three months, the platform came twice under scrutiny for its content. Firstly, in April 2019, Madurai bench of the Madras High Court imposed a temporary ban on the download of the app, stating that it serves as a platform for the distribution of explicit and inappropriate content which is likely to harm children. As a result, the app was out of PlayStore for nearly two weeks. The ban on downloads was lifted on April 24, after TikTok assured the court that it would take steps to ensure children are protected on the application.

In July 2019, RSS-affiliated, Swadeshi Jagran, filed a complaint against TikTok alleging that it is used for anti-national and illegal activities. Ministry of Electronics and IT served a notice along with a set of 24 questions to TikTok. It cooperated with the government and deleted more than 60 lakh videos from its platform violating its content policy. It is also setting up a data center in India.
A Prey of Digital Policing?

Every day, we witness trolls making headlines on offline and online news channels. If a user scrolls through the tweets, one can easily find hate, abuse, and dirt on caste, gender, country and nationality. The same is the case with Facebook & Youtube too.

So, the obvious question that comes to mind is- Why is only TikTok being targeted when similar content is available on other platforms too? We believe that the government should look at all these platforms with a similar yardstick.

Gopa Kumar, COO, Isobar, thinks that while TikTok has come under the scanner or is being singled out, there are several other platforms who have equally questionable content. "TikTok has come under scanner because it has attracted a huge amount of younger audience. Having said that, TikTok has also witnessed a question mark on some of the content on its platform and concern about a lack of moderation and child safety. They have taken that feedback in good stride, and strengthened their polices to allay the concerns raised," shares Kumar.

The social media users are creating tons of content every minute which must be managed effectively by the platforms. However, no country across the world has been able to effectively police the entire content generated on these platforms.

Adding to this, Ashutosh Harbola, CEO, and Co-Founder, Buzzoka, says, "TikTok as a platform has a lot of stickiness attached to it and as a result, there is huge traction towards the platform. In the last few months, especially after the first ban, brand engagement on the platform has risen. However, just like any other user-generated platform, TikTok also has been a victim of several unwanted elements trying to create unwarranted content."
Is the National Content Policy Missing?

While the government is working with social media platforms to regulate their content, it is simultaneously working on the creation of a formal national-level content policy that clearly states the guidelines to be followed by these platforms.

Be it Facebook, Twitter or Instagram, they have all been in the position where TikTok is today. The need for a clear set of guidelines has been felt for a while and without them, such incidents will be repeated, and attract attention from governing bodies. "The larger need to ensure responsible content goes online is shared by both the platform and governing bodies, and hence only one party cannot be held responsible for the same, especially when there are no clear rules. A good starting point would be a committee to help understand the way online content is shaping up across platforms and formats. The basis that a clear set of guidelines that can help define the dos and don'ts, so users know what they can and cannot do," shares Rohit Khanna, Co-Founder & COO, Eleve Media.

It is important for the platforms in question to have self-regulation and be aware of the kind of content being posted. They must take adequate measures to screen such content and remove it if found questionable. "They should be proactive in this and not only have policy and guidelines but strict checks and moderation to see there is no trespass. Proactive Moderation is the term I will like to suggest," shares Kumar.

What is the Brand Impact?

TikTok is just beginning to monetize. In India, it has just completed one year and has tremendously grown when compared to other platforms. Experts believe that the audiences are excited about TikTok now and they remain latched on to it as it provides users a lot of fresh energy in expressing themselves. If a brand manager is looking to engage with the millennial audiences across the country at once, it will include TikTok in its media plan. Several experts also mentioned that TikTok has made the other traditional social media platforms nervous.

However, brands are extremely concerned about the safety of their equity and relationship with the consumer. They do not prefer to associate with anything or any platform that does not provide a congenial environment for it to grow. They will only prefer TikTok once they are sure about it.

Speaking on it, Kumar says, "I feel, any time you get into user-generated content, there are chances of getting into problems unless it is well-regulated, and terms of agreements are enforced. Why alone TikTok, it does not happen in any other platforms to 100% surety as well. Advertisers are still learning about TikTok and the way to advertise and be present. Yes, all the brand safety filters and rest needs to be in place and which now TikTok is ensuring as well. I believe there is a huge focus on moderation to weed out unwanted content. Brands should be careful and as mentioned earlier should apply all brand safety filters in keeping with their company policies and work with platforms to comply with the same. Platforms like TikTok need to comply and work in building advertiser trust and confidence to attract bigger advertiser investment and it is in their interest to fall in line and comply."

Adding to this Khanna mentioned that there will definitely be more attention when working with creators on the platform. "From a historic check of what creators do and what kind of content they create to ensuring each campaign communication is carefully crafted to be brand-safe, many measures can be employed to ensure marketers don't miss out on a piece of the pie," he adds.

An expert, on the condition of anonymity, also mentioned that it is important to understand that TikTok is a Chinese platform while other traditional social media platforms are US-based. A lot of situations that TikTok is facing with the government could also be because of that.

TikTok has grown fast and well. It is surely not going anywhere from India unless the government policy changes. Creators and audiences are hooked to the platform and is soon expected to grow big in terms of brand partnerships.