Society Tea Is Taking Twitter Beyond Tea Cups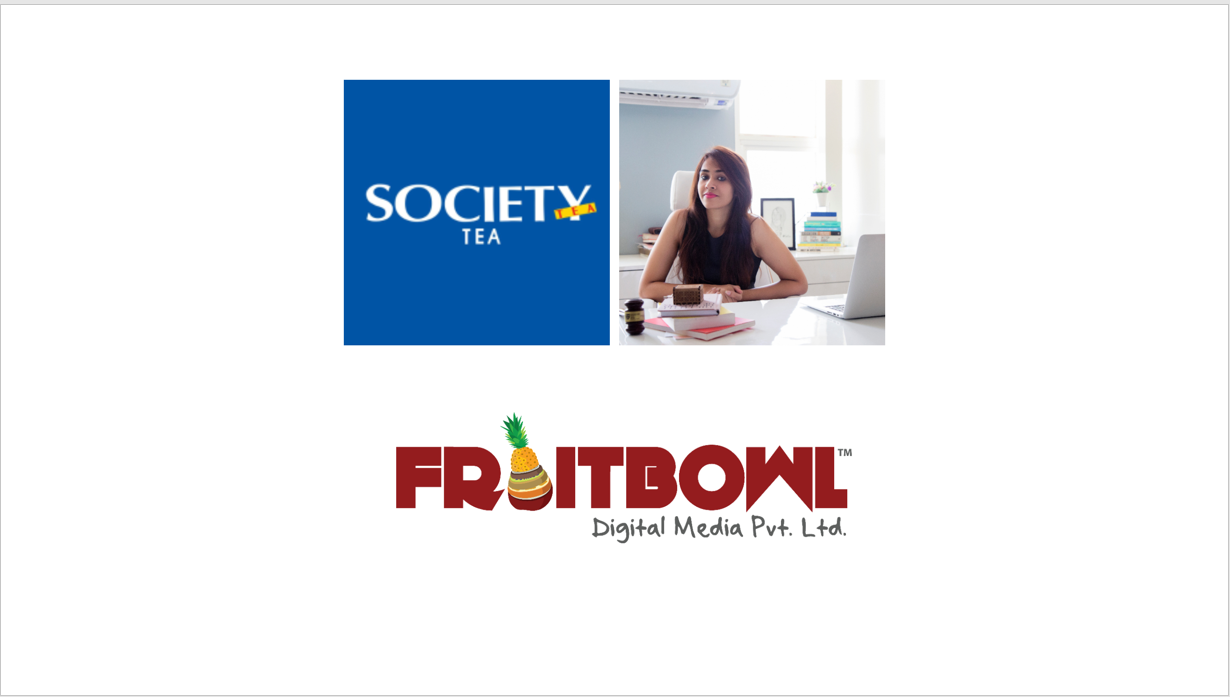 Summary
What started as an attempt to know their audience's plans on a dull evening, became one of the most heartwarming things that a brand did. Society Tea, the 30-year-old Indian chai brand decided to surprise one of their biggest fans who was to undergo heart surgery. On the evening of 10th November, Society Tea tweeted out 'Saturday evening looks a little dull this weekend. What are your plans, chai lovers?', expecting mundane responses like 'missing chai' or 'reading a book'. To their surprise, one of their followers, Cajetan Vaz responded to the tweet with an overwhelming message. He said he was to undergo surgery that Monday and was spending his evening in prep. Society Tea responded with a heartfelt message, wishing him the best of luck for his surgery. Society Tea tweeted out to Cajetan on the night before the surgery, sending him their good wishes. Cajetan's response was beyond adorable.
Execution
This interaction took place entirely on Twitter. As a quick conversation type platform, it is imperative for brands to have daily interactions with their followers. When someone decides to follow a brand on Twitter, it isn't so they can only give feedback. It is also because they wish to see your content. This holds true for every brand, in every field and almost every platform as well. Sending a hamper to a follower isn't a giant investment if the rewards that are to be reaped are smiles and happy consumers.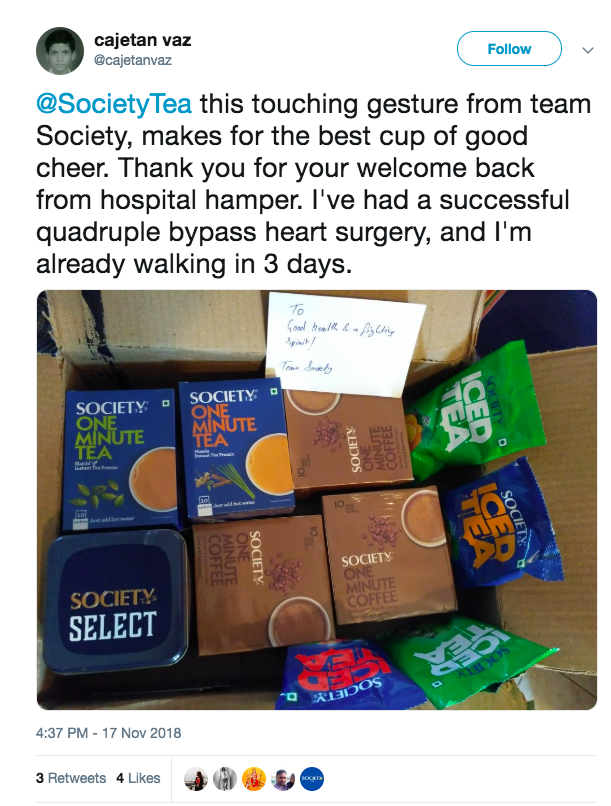 Result
Society Tea's Twitter now has another loyal and active follower. Their ever-increasing online chai addict community doesn't just follow the brand for updates on chai and other product related information anymore. It is easy for a brand's inbox to be flooded with questions and concerns about the product but rarely do they find people who just wish to have a fun interaction or maybe just send a meme. With something as minimal as a genuine handwritten note, some flowers, and a personalized hamper, a popular brand successfully moves away from the done and dusted strategy of creatively trying to sell more product, to just really enjoying and having increased engagement with their fans on their social media profiles. This only goes to show what happens when conversations are taken beyond the regular. It's things like these that makes a brand go from good to great.