Goafest 2019: Wise Words from Dynamic Disruptors
Goafest has always been synonymous with thoughtfulness, creativity, inspiration, and growth. With a roaring start to day 1, day 2 began with equal exuberance. It kick-started with the Knowledge Seminar by COLORS Marathi. This saw an energetic speaker line-up, who have been successful disruptors in their fields, stirring nothing but motivation in each one of us. Here is what you need to take home.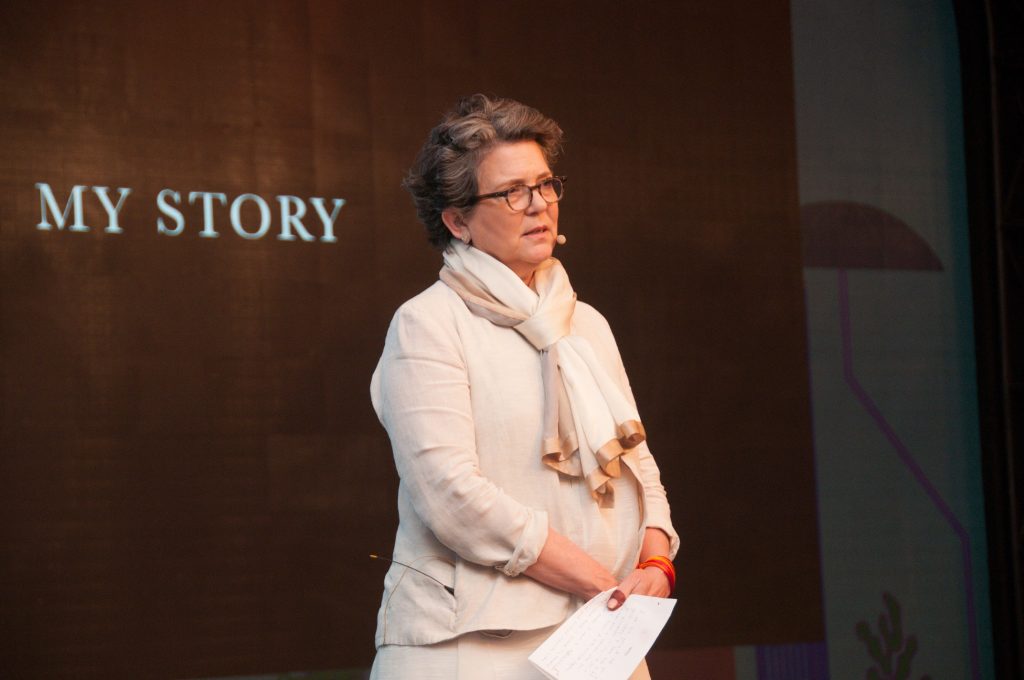 The day lead-off with Madonna Badger, Chief Creative Officer/Founder, Badger and Winters, raising her concerns on the increasing objectification of women in the advertising industry today. She emphasized that we are all products of love and none should look at us as objects. She substantiated her stand on #WomenNotObjects with a plethora of examples from the ad world, that reiterated an incorrect image of how 'normal' is defined today.
The onus of portraying what women feel like and what they can do, rather than how they look, lies completely on our shoulders. Her 3 filters (portraying women as a prop, sexualizing her body parts, and showing them as plastic) of identifying an incorrect communication message should be a takeaway for all of us.
For the brands and marketers, it is important to use the heart and brain to make decisions. She urged us to empathize, rather than being a participant of this bandwagon.
Indeed a powerful session!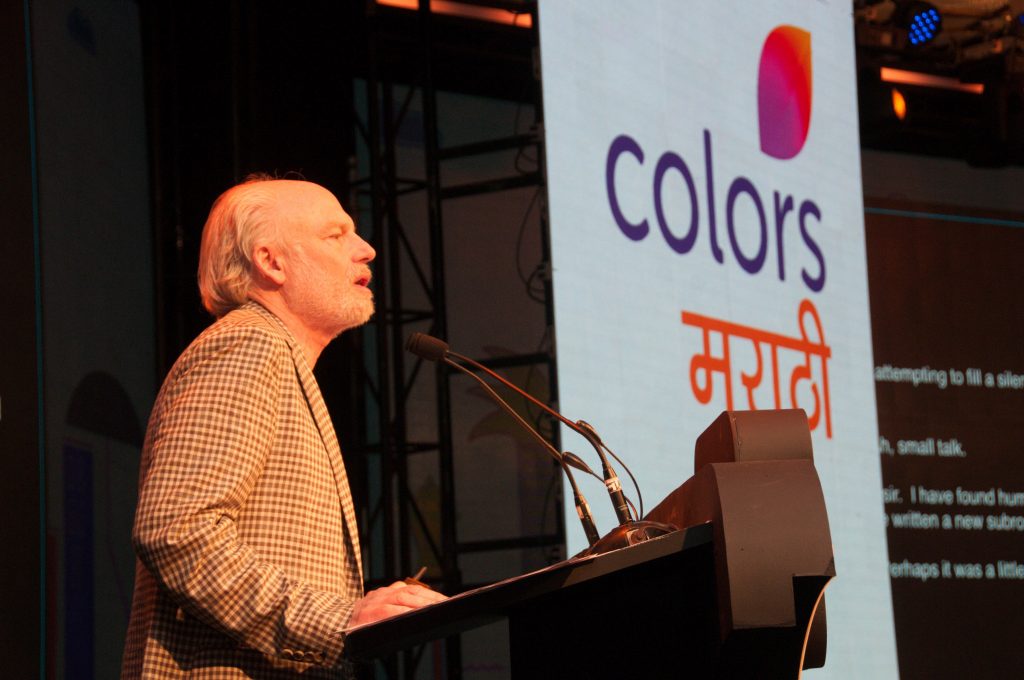 The second session saw Gordon Bowen, Founder & Global Chairman, McGarryBowen, talking about the constant tussle between data being heaven or hell. In a correctly titled presentation- "Data's Inferno", he discussed if creativity can ever overrule data. With a series of ad films, he perfectly concluded how creativity is unparalleled and none can diminish its possibilities and power.
His message to everyone in the room to try and be creatively lead, data-driven and tech-enabled, was the biggest takeaway, adjudging creativity as the ultimate winner in the race.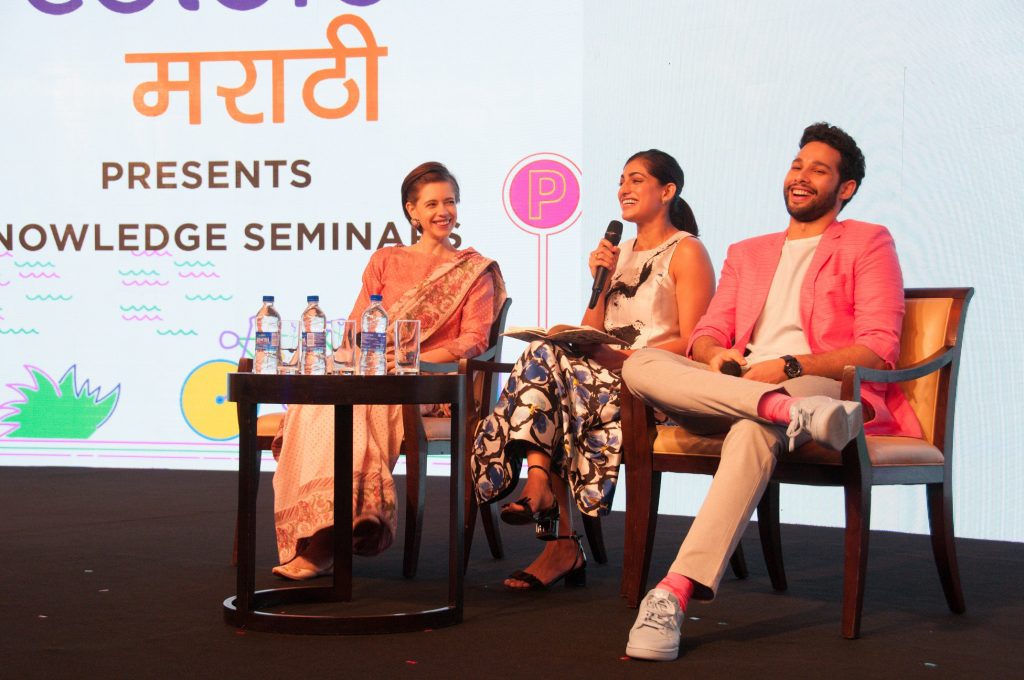 Post these two incredible sessions was a quick confab between Bollywood actors Siddhant Chaturvedi & Kalki Koechlin, moderated by Kubra Sait. The session saw a powerful discussion on the topic of bullying and how they dealt with it. To lighten the mood, their individual struggle journeys as well as staying relevant and relatable today were also pondered upon.
Being part of the same industry but disruptors in their own significant ways, they were asked about how Bollywood propels objectification of women. Their common answer to that was- it is a construct that is being continued and is difficult to change. Having said that, it is an individual's fair choice in the end, since this industry does demand glamour.
A power-packed and high on spirit session, it was a melting pot of inspiration, laughter, and learnings.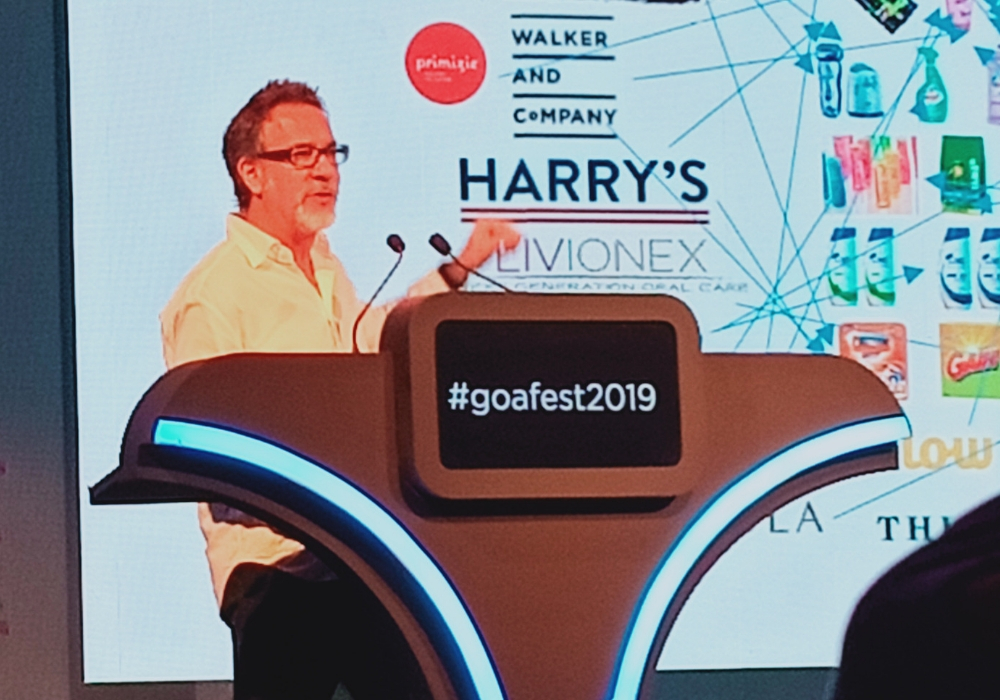 Last but certainly not the least was a session with Barry Wacksman, Vice Chairman & Global Chief Strategy Officer, R/GA, who began his presentation with the two most overused words of 2017- Disruption and Transformation. While disruptions bring in novel and revolutionizing changes, the natural consequence is transformation.
And to transform, he emphasized on the importance of speed. His views and examples on how a product is being sold today (through business transformation, experience transformation and marketing transformation) were the most enlightening thoughts of the whole session.
On being asked his views on AI, machine learning, etc., the newer trends in market being a boon or bane, he said that there is a side in the industry which is vulnerable to automation and robotics, but if you don't expand the creative opportunity of your company, then you are at a risk of becoming less relevant. More clients will go in-house.

With such eye-opening and fueling sessions, day 2 definitely did justice to the expectations from Goafest. I am sure we are all geared up for the last day of the event today. Make sure you take home nothing but the best, from the Goafest!