Voice Search Rankings: The Future factor in branding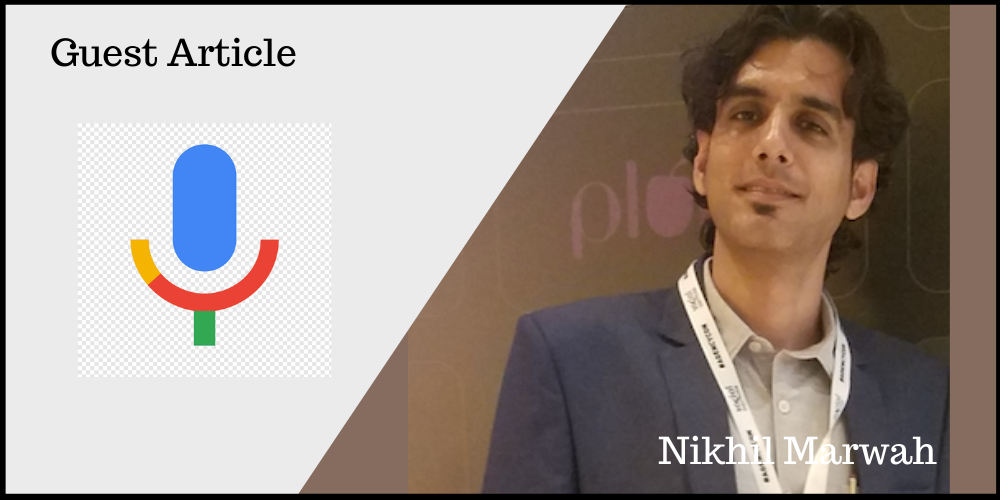 She planned for her trip. Her first solo trip to Bengaluru, Mysore and Hampi.
Nothing to be astonished about so far.
But what if she has never planned any trip herself, before this?
If you are still not surprised, let us reveal, she is a 65-year old woman, who depended entirely on internet for her planning.
Now let us surprise you more. What if we tell you that she had checked all the hotel reviews on Google before booking her 2-day stay at Mysore? And even took the same way to book a full-time taxi as well!
All it took her for this, were 6 voice searches-
"OK Google, which is the cheapest flight between Mumbai and Bengaluru?"
"OK Google, what are the trains between Bengaluru and Mysore?"
"OK Google, find a KTDC guest house in Mysore for me."
"OK Google, list the taxi services in Mysore."
"OK Google, what time does it take from Mysore to Hampi?"
She is not the only one. Google Voice Search has indeed become a resort for many people, irrespective of ages, when they need to look out for something on the internet. With a virtual ZERO LEARNING CURVE, Google Voice Search has thus successfully become a mass product.
Not just a trip, it's now really about anything and everything, where Google Voice search comes to rescue. Be it searching the internet for nearby cafes, checking the procedure to apply online for a bank loan or a passport, even looking for a recipe or buying a particular product, voice search has become a convenient option for the young and old.
If you have noticed, kids, barely 3-4 years of age, use the microphone in your mobile handset to watch their favourite videos. Here too, all they do, is begin their search with 'OK Google'. Going by the trend, it won't be wrong to predict, that this generation might not even know how to use a keyboard for online search!
Let's now a take a quick look at some facts and figures. Research findings reveal:
60% of smartphone users worldwide has used voice search at least once last year.
55% of teenagers use voice search daily.
50% of the total searches globally are expected to be voice searches by the end of 2020.
25% of the total mobile searches are voice searches.
Lion's share of voice search purchases is for household commodities. Grocery items constitute 20% in it.
Global market for voice-based smart speakers is projected to reach $30 billion by 2024.
Expected hike in voice-based shopping is $40 billion by 2022.
No wonder, this is the reason that brands should now mandatorily take care of their voice search rankings. More so, because even estimates show that the number of voice search users are increasing manifold, not just globally, but in India too. The data from Google reveals that, 20% of Indian searchers are already using the voice search option and this percentage is expected to see a rapid hike in the coming few years. Adding to this is Google's vernacular language options, that are sure to draw further the regional crowds into voice searching. Awaiting this explosion in the volume of voice search traffic, brands can't ignore it anymore. Rather, Voice search rankings should be considered a priority for brands, who are targeting a bigger reach and better connect with the next generation internet users and convert them to consumers.
But all said and done, voice search ranking is not something easy to achieve. Here's we can come to your help. All you need is to come to us for a consultation, where we'll introduce you to our roadmap- Your brand in the world of voice. The faster you make your move in this age of evolving consumer behaviour, bigger will be your first mover advantage!   
Guest Article by Nikhil Marwah, Director – Strategy & Operations, C Com Digital