The Lingerie is Finally Out of the Closet!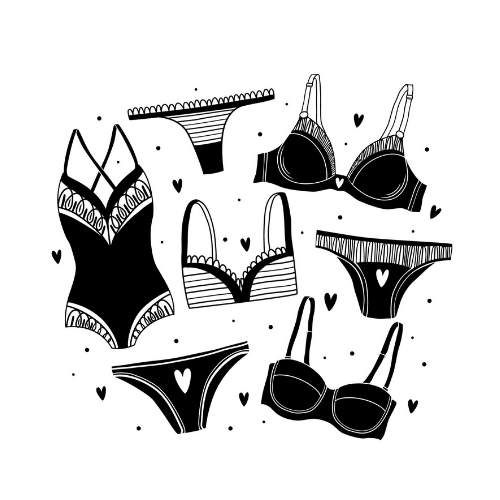 To cater to the demand of modish, contemporary, and premium quality inner wear, the lingerie market in India is witnessing an unprecedented growth over the past few years. And what has given it an even bigger push is its presence in the online space. E-commerce has revolutionized India's lingerie market and how. Have a read!
Over the past few years, the lingerie industry in India has seen a significant bit of action, where its trajectory is an interesting one to evaluate. What was once a staple product with barely any innovation, stands as an impregnable market today. Its growth story and relevance, especially in the online environment, has been captivating and catching the investor's fancy like no other. Owing to the influx of new-age aggregators (Clovia, Zivame, Flipkart, Myntra etc.) and manufacturers (Page Industries, MAS Brands, etc.) active in the online space, they have taken the industry by a storm, broadening the horizons from a basic requirement to designer wear, with emphasis on style and comfort.
Expressing her thoughts on the same, Amisha Jain, CEO of Zivame says, "Traditionally lingerie shopping was not a pleasant buying experience for women where conversations around the category used to take place in hushed tones. However, that is changing now. There is a lot more dialogue around it today. Women are no longer shy in expressing their opinions on a category that forms an essential part of their wardrobe."
With so much that this industry has to offer, we decided to dive deeper into the core fundamentals and gauge how e-commerce is revolutionizing the lingerie market in India.
The Market in India
Given the growing demand for lingerie sets, rising middle class population, awareness towards fashion & health, media and increasing number of financially independent women, the Indian lingerie market is expected to grow at a robust CAGR of 14%, to reach INR 31,306 crores in 2021 and INR 60,277 crores in 2026. Currently, the innerwear category is estimated to be worth INR 25,034 crores and accounts for 8% of the total apparel market in India, as per a report by Technopak.
What has augmented the growth of this industry can be attributed to the technological advancements in lingerie manufacturing, with rising numbers of manufacturers using superior quality cloths and carving attractive designs. This, coupled with the growing e-commerce industry that gives a doorway to premium lingerie brands, is one of the greatest factors that has boosted the lingerie sales in India.
Smita Murarka, Marketing Head at Amante adds here, "Nearly 200 lingerie labels compete strongly over e-commerce today. This has heated up the whole market, where a mix of national, international, online and regional players are functioning. The lingerie industry has been a major growth driver of the apparel industry."
At its most promising phase right now, the lingerie industry in India is evolving has attracted a fair customer-base and is allowing the brands to play with designs, cuts, colours, etc.
Top Participants
With international players (Calvin Klein, Victoria's Secret, La Senza, etc.) trying to grab a pie in the Indian market share, domestic players are pulling up their socks too. The current lingerie market in India can be classified in luxury, premium, mid-market and mass market segment, where the major business comes from the mid-market segment. However, the premium and luxury markets are growing at double the rate in comparison to the middle segment.
Talking about the etail sector, here's evaluating the top players in the game:
| | |
| --- | --- |
| Type | Major Players |
| Multi-category apparel | Jabong, Myntra, Flipkart, Fashionara, Amazon, Snapdeal (Focus split up between this category and other fast selling apparels and products) |
| Online platforms of private labels | Lovable, PrettySecrets, Amante, Enamor (A good place for brand loyals) |
| Exclusive multi-brand online lingerie stores | Zivame, Straps and strings, The Darling Trap (Host lingerie brands exclusively) |
E-commerce- The Game Changer
The online retail of lingerie products has been a game changer, in a rather positive manner. The consumption in the category has grown multi-fold with privacy being offered by online players. Women now have the option to not get manned by a salesman or face any awkwardness- all thanks to the e-commerce websites. These online shops allow you to make a purchase at your comfortable time and place and choose from a whopping collection of designs. This, coupled with the option to choose the right fit & size, flexible return & exchange policies and tie-ups with online giants like Myntra, Flipkart, etc., has triggered the consumers to try buying them innerwear online.
Murarka adds here, "E-commerce is great for brands like us. We can now reach a wider audience and build the brand better. Today, 40% women browse and decide online, while they may purchase offline."
With no major local lingerie brands in the online space, this allowed the e-commerce ventures a significant room to grow. Ziwame started off by selling as an online marketplace, offering multiple brands under its umbrella. It went on to add private labels to its portfolio to improve margins. On the other hand, Clovia & PrettySecrets attempted to exploit the highly fragmented market, where the top 10 brands contribute to less than 8% of the overall audience. They did this by focusing on sourcing, building their own brand and selling on their own e-store.
Jain explains here, "Zivame was the brand and platform that stirred up this movement and revolutionized the way lingerie is purchased in India. The earlier uncomfortable and impersonal buying experiences at hosiery shops are transforming into a pleasant and personal shopping experience in the comfort and privacy of their own homes through Zivame's lingerie centric online platform. Not only did Zivame bring about a paradigm shift in lingerie shopping by offering an extensive range of sizes, styles and fit, it also brought features like easy exchange and returns, discrete packaging & cash on delivery that changed the way women engaged with lingerie."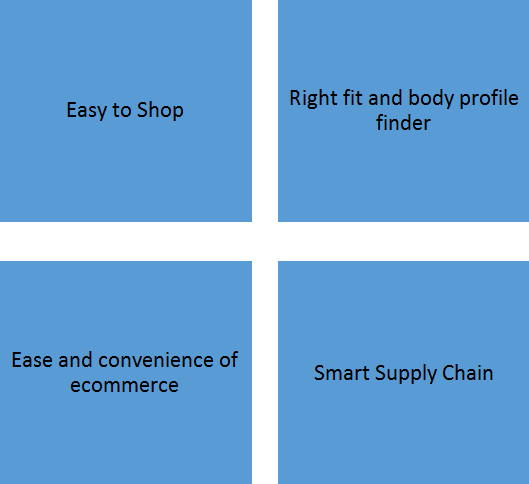 Based on our interaction with online lingerie brand managers, some of the key differentiators that revolutionized India's lingerie space include:
Marketing Strategies
For these online brands, advertising and brand-building go hand-in-hand. They are continuously engaging with their consumers to understand their changing lifestyle and intimate wear needs, by using multiple platforms to attain a strong recall amongst the consumers. All their product innovations and subsequent marketing initiatives are a result of key insights they derive from consumer interaction.
Pankaj Vermani, Founder and CEO, Clovia tells us how educating the customer should be the key focus of any brand undertaking a marketing activity. He says, "At present, our approach is across content-led online and offline marketing with visual information led depiction be it product features, right-sizing, fits, etc. and on the other hand, we have quirky, topical campaigns that talk about lingerie related topics in a humorous and interesting way to drive across the message without being preachy and encourage engagement. Our campaigns have a quirky sense of humor, the language is funny and simple. This, we believe, helps us to both engage and entertain, while also educating our TG. We share information on selecting appropriate lingerie, as well as extending knowledge on sensitive topics like breast-health, self-examine, hormones and the like."
Lingerie brands are constantly expanding their offerings to suit all body profiles while providing personalized recommendations and educating our consumers through the following mediums:
Optimum use of Digital Media- Since digital is at its peak, these brands make use of Google for better reach, run innovative campaigns, offer affiliate programs and promote loyalty programs online.
Amante's Loyalty Programme- The Enchantress Club
Interactive Social Media Content: Brands keep their consumers up to date with the latest collections and innovations through our social media platforms. They use mediums like Facebook & Instagram Live sessions and IGTV where our in-house design experts and style consultants share insights on not just about the collections but also lingerie as a category. They also create Personalised content & style guides for various age groups and body types to support consumer shopping journey through online video content and blogs.
Triumph's Instagram Page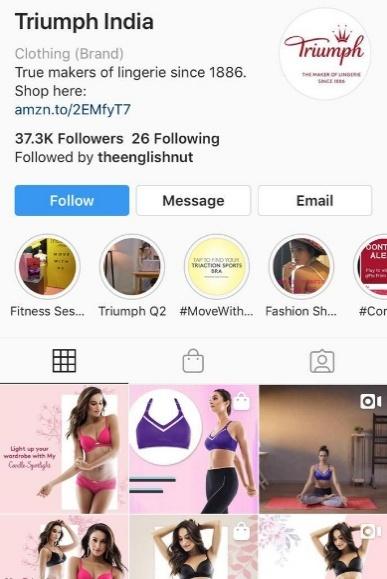 Women to Women Conversations: Blogs and social media focus on developing informational and relatable content to simplify the consumer journey and help her navigate the lingerie category. Brands want lingerie to become a part of day-to-day chats of Indian women and shatter taboos around the category.
Zivame's Blog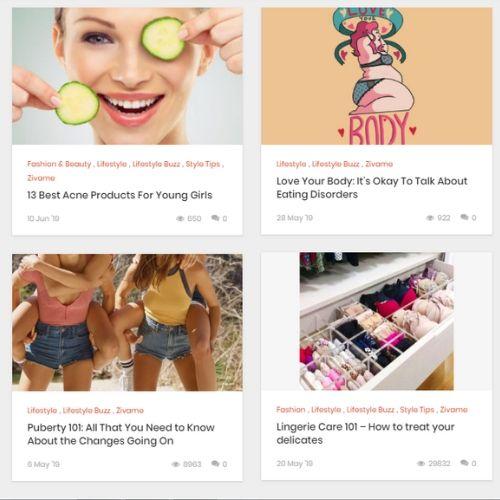 Size & Fit Calculators: Through Zivame's Fit Code or Clovia's Fit test, which are an online tech solution, brands help the consumer find the right size, fit and style basis their body type. This tool is supported with interactive videos and educational content.
Clovia's Fit Calculator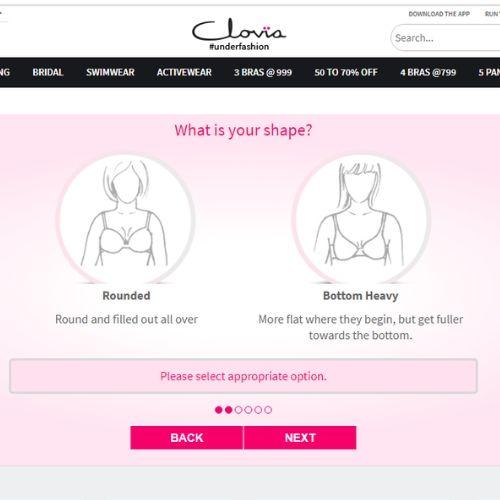 Not Forgetting Offline Advertising– Talking about offline modes, the brands experiment with OOH, fashion shows, college connect programs, etc. on a regular basis. This has become hygiene for them and accounts for their core marketing efforts.
PrettySecrets OOH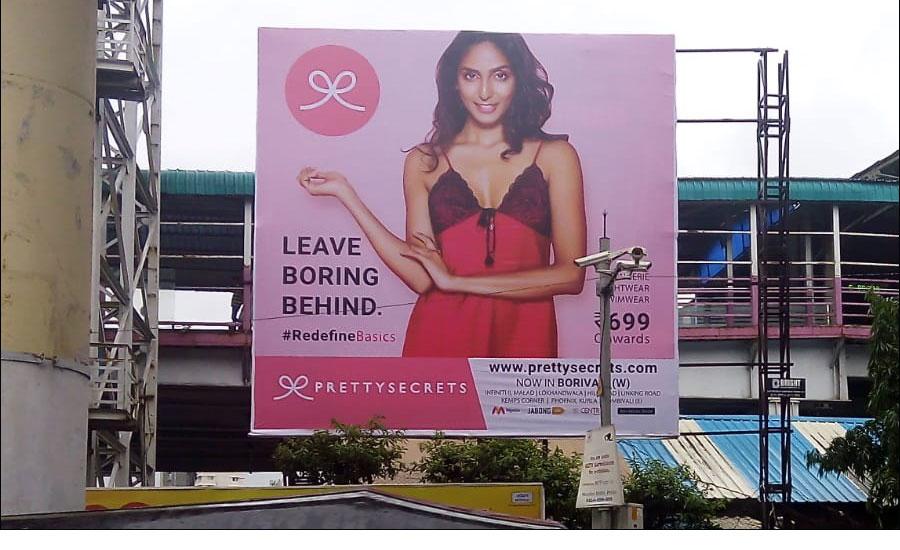 Amante's Fashion Show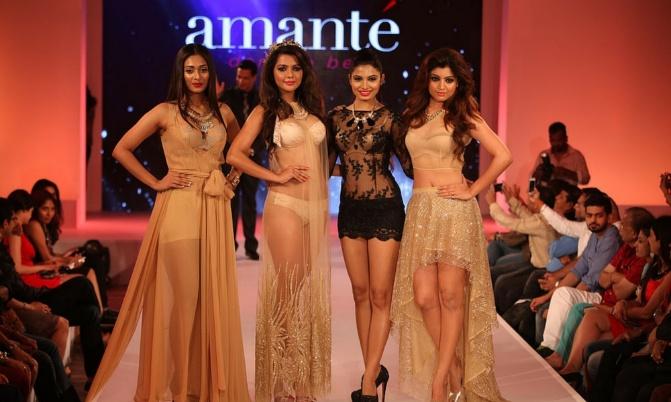 We think a mix of experiential marketing works better than traditional marketing in such a category. A mix of social media engagement, educative steps and assistance offered to pick the 'right fit' innerwear helps to reach out to more people.
Marketing Challenges
During our growing years, lingerie was a mere product for coverage. It was a topic never to be discussed openly, and buying such a thing online was never a thought. The shift to lingerie being a sensuous and fashionable product has come out very recently.
While consumer perceptions and buying apprehensions have been addressed by the online brands quite effectively over the past years, marketing challenges too, account for a brand's constant worry. Today's consumers are well aware of their choices and do not hesitate to spend their time and money on expensive lingerie. They are exposed to wider choices, where they realize the need for wearing well-suited lingerie from a reputed brand builds confidence.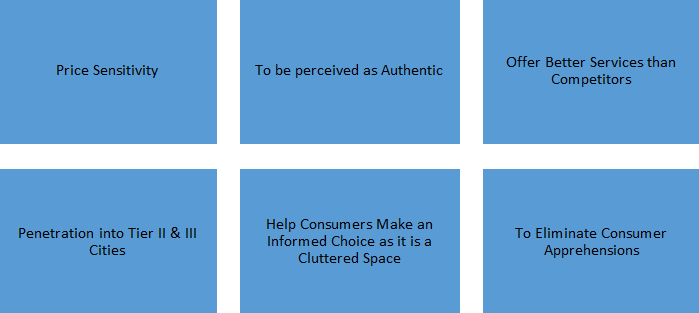 The growing needs of consumers, as well an incessant competition in the market, has led to brand marketers making extra efforts to be in the business. Here are some of the major marketing challenges that online lingerie brands attempt to overcome:
Changes in Retail Landscape
What was once dominated by mom-and-pop retail stores, now faces stiff competition from these online players. These offline stores, in fact, have been dominating outside the lingerie market as well. This can be partly attributed to foreign-investment restrictions designed to protect these small businesses. Organized large-scale retailers make up just under 10% of the country's total.
Murarka adds here, "About 5 years ago, offline stores faced massive repercussions with the influx of online lingerie players. Owing to the attractive discounts that the online players offered, the business of local retail stores was hugely affected. Today, both sides feed equally on each other."
With customers now keen to move beyond these small local stores, impact in the retail business is blatantly seen. Online retailers accounted for just 0.5% of the Indian market in 2014 but will grow to 3%, or $36.7 billion, by 2020, according to KPMG.
Women also emerge as key players in this growing online market. As per a report by KPMG in 2016, while electronics registered the maximum online sales of 47%, the apparel industry recorded the second highest share of 31% in the e-commerce retail industry. The female share of internet users is expected to rise from one-quarter in 2013 to about one-third in 2018, according to the Boston Consulting Group.
A lot of the credit for changes in the retail landscape as a whole can be given to the category becoming more specialised, organised and aspirational. Commenting on the same, Jain says, "The Indian consumer has become more discerning, aware and aspirational than ever before. She will no longer settle for what is available but demand what is right for her. Traditional retailers carried basic colour palette (e.g. the black, white and nude) and in a limited size range. We now see styles & extended colour palettes come into the market with online players."
Omnichannel Retail Approach
The concept of an online lingerie brand attracting funds and building a robust brick and mortar store is picking up speed in India. The need for such an omnichannel presence can be credited to customers wanting to select a product online and visiting the offline store for a first-hand experience. There was a gap in the market that these online stores capitalized upon by creating an omnichannel distribution model, where they are available across varied points-of-sale, depending on the consumer's preferred choice of format.
Top brands like Zivame, Clovia and PrettySecrets have been the early ones to adopt such an approach. In September 2018, the trio reported a combined revenue of INR 100 crore. Today, they have more than doubled this revenue. Consumers turn up to them for the deals they offer and their elevated styles and customer experience.
Jain adds here, "Zivame is a modern D2C brand and we keep with the latest fashion trends with a Swift design to delivery process. Through our omnichannel approach, our consumers experience the same product variety, price, payment options, and delivery options through our online and offline channels. Our constant endeavour is to provide her a seamless shopping experience and serve her through her channel of choice."
Vermani also expresses his thoughts on how onmichannel presence is a great way to get feedback from the customers and reach the exact target audience. He says, "The core of a brand's strategy should be educating the customer. Apart from satisfactory and great products, the customers demand seamless integration to buy those products. This is where the Omnichannel strategy becomes vital. This seamless integration between multiple channels – online and offline is a critical part of our approach. It is a more personalized experience as it helps the brand reach out to the customer at every touchpoint."
Concluding Thoughts
From small crammed shops manned by clueless salesmen to well-equipped websites with fitting experts, lingerie shopping has come a long way in India. A woman's apprehension of buying from a male shopkeeper has often deprived them of the right size and fit. With online stores in play, it wouldn't be wrong to say that they have changed the way of shopping.
Education, especially through the internet, has been the core ethos of these online shops. With the help of meaningful and effective communication strategies, brands are working towards generating awareness amongst consumers and eliminating the discomfort around this category. They are clearing the clutter and helping consumers make an informed decision. They also aim towards being perceived as authentic with the help of the information and reviews they carry on their sites. This, in turn, has helped them build a strong customer-base that has started responding excitingly to a previously boring category. Women today stand as more confident in experimenting with buying intimate wear online. In fact, with experiential marketing over social media, men are seen getting involved in the buying process as well. Male customers are gradually forming a growing segment in this business.
In terms of market competition, we often see the brands girding up themselves to fight their rivals as well as the price sensitivity factor very intelligently. They offer competitive prices and better services on the table in order to be a leader in the game.
The online lingerie market is still at a nascent age but holds enormous potential, waiting to be tapped. As for the future, we see Tier 2 & 3 audiences being targeted by these brands. Additionally, influx of plenty more of international players will only strengthen the Indian apparel industry and offer its consumers the best of choices. If not completely, the growth of the lingerie market in India can be credited to the online stores to a great extent.