How Can Marketers Resurrect the Automobile Industry Plagued by the Slowdown?
For the first time in 18 years, passenger vehicle sales in India posted the steepest drop of 20.6% in May 2019 to 239,347 vehicles. Owing to weak demand and severe liquidity crunch, this is the biggest fall since a 22% decline in September 2001. While the factors of its downturn are plenty, here's our take on how auto brand marketers can lend a hand to help revive the automobile sector.
As the new government goes about with its budget discussions, a cursory view at the Indian economy will show that note everything is nice and sunny. However, a phase of gloom and slowdown has hit some of the major sectors of the economy, including manufacturing. Evidently, one of the worst-hit areas in that has been the automobile sector. It is said to be the worst dips in the country's car sales in 18 years and experts remain unassertive upon its revival, at least for the next 8 months.
Talking of the Numbers
In March 2018, vehicle sales saw a steady decline and fell by 8%. In June, in a report released by the Federation of Automobile Dealers Associations (FADA), the retail sales declined 5.4% year-on-year to 1.64 million units, while the showroom sales of passenger vehicles declined 4.6% year-on-year to 224,755 units.
According to data released by the Society of Indian Automobile Manufacturers (SIAM) on July 10, wholesale sales in the passenger vehicle segment declined sharply by 17.54% to 225,732 units led by 24% fall in passenger car sales to 139,628 units and utility vehicles by 0.9% to 72,917 units.
Commenting on the decline of passenger vehicles' sales, Sriram Padmanabhan, Vice President, Marketing, Nissan India, shares some of the possible reasons accounting for the downfall. He says, "The slowdown in the economy and in the automotive industry in India, along with the lack of financing options for both customers and dealers, and other factors like high GST and insurance cost has impacted the initial momentum.
Growing consumerism, the millennial mindset, carbon footprints, shared economy ideas in the auto sector, growing concerns on infrastructure, 'don't need to own it to experience it' are all new age ailments for an automobile manufacturer."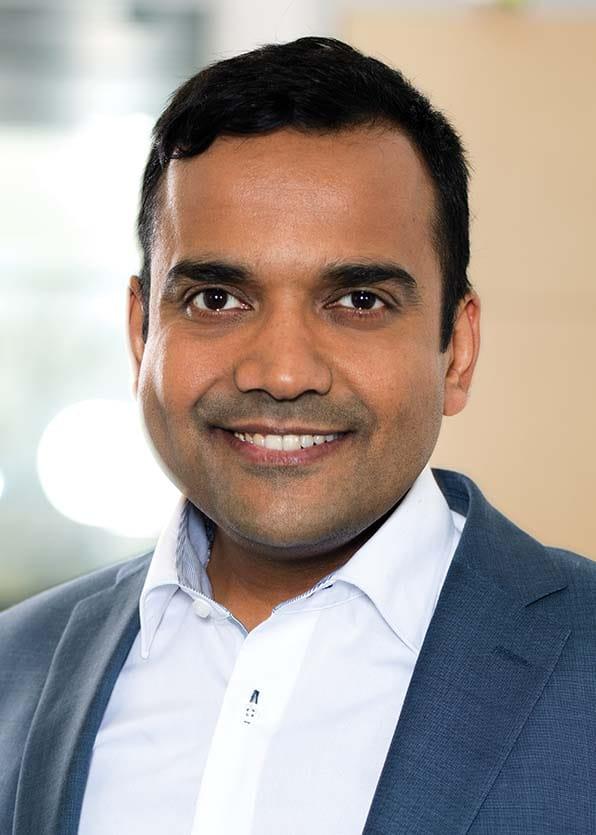 Commenting on the decline of passenger vehicles' sales, Sriram Padmanabhan, Vice President, Marketing, Nissan India, shares some of the possible reasons accounting for the downfall. He says, "The slowdown in the economy and in the automotive industry in India, along with the lack of financing options for both customers and dealers, and other factors like high GST and insurance cost has impacted the initial momentum. Growing consumerism, the millennial mindset, carbon footprints, shared economy ideas in the auto sector, growing concerns on infrastructure, 'don't need to own it to experience it' are all new age ailments for an automobile manufacturer."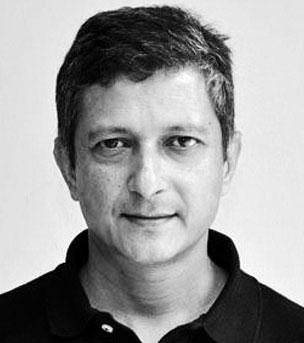 About the two-wheeler category, its retail sales also declined by 5% year-on-year to 1.32 million units, owing to depressed demand in the rural market due to a fall in farm income and increase in the cost of ownership, as a result of enhanced insurance cost. Shubho Sengupta, Brand Consultant, shares his views on the two-wheeler sales staying in the negative space. He says "Partly bad monsoons and partly depressed economy can be the possible reasons. I am not too worried about it as we go through cycles."
What Dug the Downfall?
The inability of the auto industry to shake off the slowdown has been plaguing it for months now. But, why did a sector which was doing well all through these years suddenly took such a hit? We believe that the consumer sentiment continuing to remain subdued, as well as tightening of credit norms by banks and non-banking financial companies (NBFCs), account for the primary reasons. The badly raised loans have forced banks to come up with stricter directives and reduce their exposure towards inventory funding of automobile dealers.
Some of the other key reasons that contribute to the declining automobile sales in India include:

Low Purchasing Power
One of the other major reasons associated with it is that of people's purchasing power. A person might need an automobile, but he or she is prepared to wait until his purchasing power gets better. Hence, it is a discretionary purchase. With the sharp fall in employment and a situation of joblessness that the economy is going through, it is not hard to decipher why people have stopped putting their money into buying a car or a bike.
Harish Bijoor, Brand Consultant & Founder, Harish Bijoor Consults Inc. expresses his thoughts here. He says, "There is a worry on the fundamentals of spending on big expenditure items. There is a worry about investing in big-ticket items that do not appreciate. There is a competition for savings and money from new bonuses. This is causing a postponement of planned purchases even. If there is excess money either in savings or through the route of annual bonuses, there is a yen to invest in instruments that help increase basic money or in speculative items such as jewellery. In tough times, the auto sector is normally the first hit. The auto sector thrives in its imagery as a quick depreciating item buys rather than an item that contributes to the retention of money value. The category, therefore, gets hit. Hit bad in bad times and hit first."
The situation worsens as the demand in rural areas plummets because of falling farm income and lack of financing options from NBFCs. Bijoor also adds here, "Rural distress is a cause here. Farmer angst needs to be sorted before aspiring for the rural economy to bake out the category."
Boom of the Organised Pre-owned Vehicle Market
With the influx of online marketplaces for buying and selling new and used automobiles (like Droom and Cars24), the market of pre-owned vehicles is on a rise, especially since the past 5 years. This reflects rising consumer interest in this segment, directly impacting the new vehicle demand.

New Government Regulations
The other big reason for this slowdown is because of certain technological changes like that of new regulations as a part of the Bharat Stage VI. The automobiles must be compliant with the regulations of Bharat Stage VI from April 2020. This emission control standard will replace the existing Bharat IV norms. While this is a welcoming change and will bring India at par with other developed nations like the US and countries in Europe, nonetheless the cost of meeting the new regulations and other safety norms will naturally be higher.

Demonitisation
Demonetisation also played a major role in slowing down the auto sales in India. The economy slowed down because of it and it hit the psyche of the people which is predicted to have long term consequences. After the decision, it is seen that people have generally postponed the purchase of cars or finding an alternative by buying second-hand ones which are cheaper. This coupled with other negative customer sentiments of rising insurance premiums, unstable oil prices and others are only making matters worse.

The whole slowdown has resulted in manufacturers to shut down their production plants. Recently, companies like Maruti, Honda, TATA and a few more, posted about shutting their plants to balance the wholesale inventory with retail demand. This shutdown reduced the industry output by 20-25% during the May-June period to help put less pressure on company stockyards and dealerships.

How Can Car Brand Marketers Do their Bit?
With the economies, today changing dramatically, triggered by development in emerging markets, the accelerated rise of new technologies, sustainability policies, and changing consumer preferences around ownership, in our view, a shift towards sensitivity, digitization, automation and new business models can be the possible forces to revolutionize the auto industry once again.
Auto companies today are being pushed to come up with innovative marketing & sales solutions to improve sales. And where an auto brand marketer holds great amount of power to position the brand and its perceptions amongst the audience, his efforts can bring about a significant change in the whole scenario. In our conversation with some of the industry experts, here are a few simple strategies to lend a hand in the industry's revival:

1. Sensitivity towards Customers- What accounts for one of the primary solutions is being sensitive towards your customers' needs, especially for a new brand in the market. Customers often turn to social media for information. This is one way where an auto brand marketer can target them, respond to their customer queries, clear their apprehensions and change their perceptions. It is also a great place for instant recognition and the brand building where auto brands can promote their logo, products and identity. Making the most of the platforms like Facebook, Twitter, Instagram, etc., automakers can embrace better interactivity, promotions, and engagement. 
Senthil Kumar, Vice President of Neil Patel Digital India adds here, "Auto Brands could focus more on the "Digital experience" apart from "Showrooms" as it is already becoming a fad. Thanks to the aggressive growth in mobile usage, people across age groups have adapted quickly to digital, and especially the social channels. It's time that the marketing departments of the automobile brands hone their marketing approach with a digital-first mindset and deploy the best strategy to fulfil specific business objectives."
KIA Motor India's Facebook page is an exemplary example of how brilliantly they are responding to the customer queries in time, in their colloquial language and helping answer the exact query.
2. Experiments with Influencer Marketing- Auto brands are now seen getting social influencers on board to provide more value to their customers. This strategy is simple yet effective to attain better reach & exposure for your brand and help your customers make an informed choice.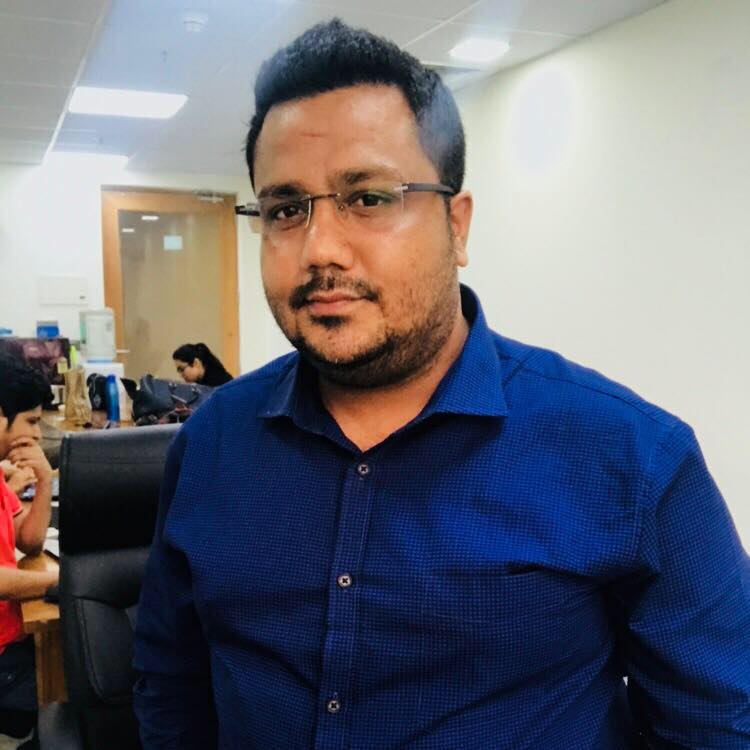 In our conversation with Ashutosh Harbola, CEO & Co-founder of Buzzoka, he substantiates the same by saying, "Car is a high-value asset and a lifetime achievement for many and the buyer often heads for a third-party opinion to make his final purchase. He is seen to trust and confide by these referrals or influencers who talk about the negatives and positives of the brand/ product, affecting the purchase decision. This is exactly where influencer marketing comes in and helps drive better car sales."
In Citroën's recent campaign, #InspiredByIndia, we saw Kalki find her Indian inspiration in a Bindi, to represent the Citroën Brand logo. Urging consumers to share their inspirations too, the campaign garnered a lot of engagement, making it a big success.
3. Balancing Ad Spends- It is important for an auto brand marketer to distribute his ad budget wisely, not putting all eggs in one basket. He must carefully chart out the best mediums, giving the brand the maximum profit. 
The recent launch of TATA Harrier is a classic example of failing to assess the right balance of ad spends. Majority of the money was put in making it the leading brand for the VIVO Indian Premier League 2019, barely focusing on other platforms. The result? The brand experienced a substandard demand of the product.
4. Content is the King- Content was and remains to be the ultimate king for driving your sales. Storytelling should be a very powerful tool in the communication armoury because the business can be very technical and complex for many. Be free and out there for your audience, for content always builds a better understanding.
MG Hector must be lauded for their brilliant efforts of amalgamating human touch, legacy and heritage in their communication strategy.
5. Focus on Digital Dealerships– A marketer must understand how digital dealerships have evolved over time. The potential they have shown in the past years is tremendous. As an auto brand marketer, it is important to focus on this point as the second and third generation of the people in the family are opting for these dealerships. Growth of the auto industry will increase when the dealerships will grow.
6. Choose Brand Partnerships Intelligently– A great brand collaboration will boost audience, reach and, ultimately, revenue. By contrast, a poor one will likely be perceived by the public as nothing more than a cynical marketing ploy concocted by partner brands solely to get their cash registers ringing.
With the market cluttered with a plethora of products today, the soul of the brand goes missing. For any marketer, it is important to narrow down on the partnerships that complement the brand message.

We came across this very interesting collaboration of Ford UK with Tinder– "Swipe right if you fancy a blind date in a Ford Mustang!". This promotional campaign chose 5 couples (from 1.5 million Tinder users) to go on a Carpool Karaoke-style blind date in a Ford Mustang.

7. Precision Marketing is the Way to Go- At Nissan, we believe that precision marketing is the way to go and targeting the right customer at the right time with the right medium helps immensely. Product Offensive is also one of the key strategies for Nissan in India," says Padmanabhan. This refers to the complete experience of choosing and owning a car with the help of Nissan's Intelligent ownership platform. This mantra can be looked upon by other brands too.
8. On-ground Activities and Amplification on Digital- It is a great idea for an auto brand to amplify the on-ground activities, which they do in the form of music festivals, film fests and fashion shows, plying the city streets, etc., digitally. With the great potential that the digital space offers, in terms of targeting the right audience, measurability, cost-effectiveness, virality, different ad formats, etc., it can be used to maximise relevance and reach in times of austerity.
Padnamabhan also adds here, "Digital is a new approach. We strongly believe that digital communication coupled with customer experience helps brands create a seamless marketing journey overall. In the last five years, the global ad spends have gone up from 5% – 10 % to 30% across digital mediums."

Santosh Gannavarapu, Chief Growth Officer at Merkle Sokrati, shares an interesting thought on how any automobile brand should approach digital in 2019. He says, "Essentially, to start off, the key focus has to be to collect all online and offline data in one place using a technology stack like Customer Data Platform (CDP), Marketing Data Platform (MDP) or an advanced CRM system. Data is meaningless unless we can understand customer profiles, buying psychology and behaviour. For this, we need a layer of Analytics on top. And finally, we need to act on this intelligence by orchestrating omnichannel performance media campaigns to drive home sales. We've also been capitalising on innovative programs like hyperlocal campaigns for dealerships, UI / UX personalisation for the intelligent website and app experience, predictive models in CRM to increase customer LTV to name a few. However, my advice before jumping into digital and innovation – you should have your existing marketing infrastructure audited by a specialist and develop a long-term growth vision and strategy. This is not something you can just build along the way."

Conclusion
While the automotive incumbents cannot predict the future with certainty since there is a full-blown recession in the sector, it can, however, make strategic moves to shape the industry's evolution. Given that the auto industry is going through a bad phase, it is important for brand marketers to outshine their competition. They need to go all out loud and flow freely with their communication strategies. It is not a great idea to run after returns right now, rather communicate with the audience uninhibitedly, especially with millennials.
For marketers, the car on sale needs to be an item of high aspiration value. Only then the buy happens. And very few car brands occupy that status in India today. A car as a functional buy can be postponed by years, but a car as a compelling brand proposition will be bought. Very simply put, a carmaker needs to focus on aspirational branding. Sadly, for many, a car today is a functional commodity. That needs to be corrected.
Sell a car as an item of "desire and aspiration", and not as a "need and want"!
It is time for automakers in the country to question their brand ethos and propositions altogether. Re-draw a disruptive strategy and the future is yours!