Did You #InformYourOpinion?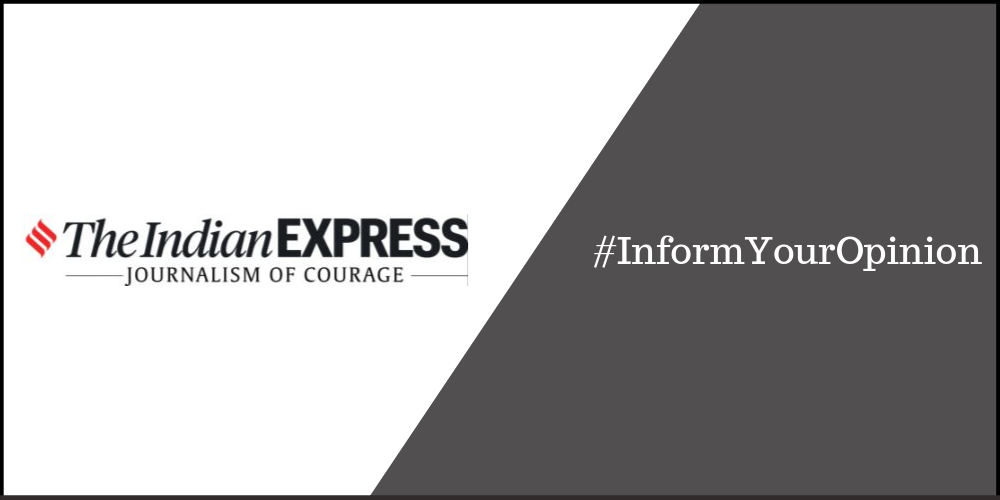 Inquire not what are the opinions of anyone; but inquire what is truth. – John Calvin
In a world swathed with information, it is hard to tell fact from fiction. Everyone has their own set of facts. A major part of the problem lies in the blurring lines between different media, pushing different purposes and goals. The internet and social media have led to these lines being increasingly blurred.
Living true to taking the right and bold move always, The Indian Express has come up with a powerful campaign to combat this perpetual problem. Its latest campaign, #InformYourOpinion, encourages its readers to make an informed choice, which is not marred by fake facts or the opinions of others. The Inform Your Opinion campaign is a follow up to the Indian Intelligent campaign, that the brand began a couple of years ago.
It urges the audience to not get swayed by incorrect or subjective opinions of others that sail around us, rather have a voice of our own. The campaign celebrates an independent and unbiased mind that we all should strive for.
In our conversation with Pavita Puri, Group Head – Brand Marketing, The Express Group, she enunciates how one should not sway his judgement with the opinions of others. She says, "With news outlets and media channels rushing to publish buzz-worthy content, and people rushing to declare their opinions upon the world, there's really no time to engage, to internalize and to arrive at a point of view. And being informed is less important than being opinionated.
And that's why The Indian Express looks to bring intelligence, critical thinking and factuality back to public debate. Encouraging people to verify before they act, to think before they tweet, to not believe the first word they read, to dig deep, to listen to both sides of the story. Informing their opinion, through careful consideration, by engaging minds, by asking questions, by respecting an alternate point of view.
We are hopeful that this will find high resonance with the people, consumers and advertisers, as it is based on an insight that is lived every day."
All we urge is- Everyone is entitled to his own opinion, but not his own facts. Don't let someone else's opinion become your reality!