In Conversation With Stephen Dolan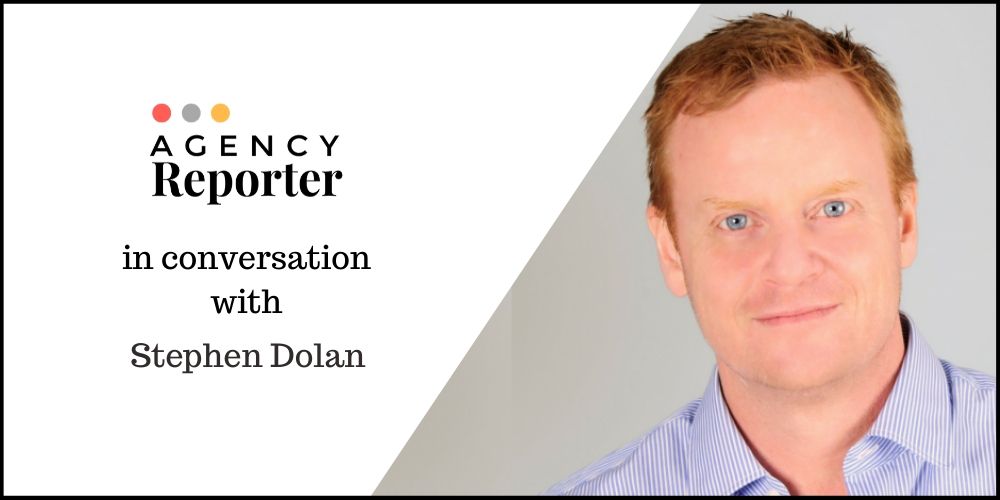 In our recent chat with Stephen Dolan, MD-APAC, Integral Ad Sciences (IAS), he talks about the importance of ad verification in an increasingly complex digital world and how the company is helping marketers make intelligent choices.
AR: As per a report by Zenith, the average media consumption of mobile phone by Indian consumers is nearly 54 minutes. Do you consider it to be a big opportunity for marketers to grab its consumers' attention? Also, where does Integral Ad Science fit in and how are you helping marketers make smarter decisions and intelligent ad spends?
SD: From an advertising or inventory point of view, the number of ads that are available for advertisers to reach consumers and the sheer volume of ads are available for advertisers to buy, there are several opportunities, especially in the past three years. Using verification to buy the best ads and with the access to the web via very keenly priced mobile plans and relatively cheap handsets, it has created enormous opportunities for marketers.
However, there's a challenge for marketers to bring in quality metrics and measures to the advertisers. Generally, when we start working with an advertiser, we provide savings and efficiency of 20-30 % straight away. Alongside, verification and priorities are required to improve safety and drive the abilities up and not to buy any fraudulent ads. They try for better outcomes with more than 30 % plus savings. So, yes, it's a massive opportunity that really challenges the advertisers.
AR: How deep does your understanding of data go regarding brand campaigns? What kind of understanding can IAS provide to marketers and at what stages?
SD: Where we are looking right now is how different environments impact the campaigns. Previously, the advertising industry, around back 5 years, was almost the same as a marketing manager's job. There was a constant fear of a journalist spotting it and questioning the CEO on the ad. So, in that context, it is bad. It has cultural violence and racial connotations that are unpleasant. But we have really moved on from that and what we are looking at is the positive aspects of using brand safety.
So, how can I target content that is complementary to my goal and produces an environment that is good for advertising? A recent study highlights the evolution of brand safety that provides unlimited opportunities for advertisers to grow. So, why not place them in an environment that enhances their conversations with the consumers. Using that strategy, customers will look at what content complements their brand and for brand safety, the one thing that is constant is that when we sit down with the customer, we really understand their goals. We start talking to them about what their thresholds are in different types of content, which is completely customizable, as every brand is different. Once we understand that, we start targeting positive and complementary content as it becomes much easier.
Viewability is the core building block of advertising. That means if no one sees the ad or doesn't talk about it, it's not advertising. Someone must have an interaction with the ad, no matter what the age of the audience or what kind of media it is on. And if it doesn't, that's because the measurement of its viewability is not correct. We are able to illustrate to marketers where their conversions are coming from or the cumulative effect of a campaign or it's viewability' impact conversions. This goes back to how advertising works. For instance, if you are interested in a product and I was to show you its ad 20 times for all 30 seconds of the campaign, I'm much more likely to convert you. So, it goes back to how advertising works.
AR: These days, digital ad spends account for a big part of a brand's marketing budget. However, marketers still look for things like transparency, measurability, common metrics etc. These all should have been in place by now, but it seems it's going to take some more time. Why are media owners not making considerable efforts to help marketers? Do you have solutions to help brands in these areas?
SD: We definitely do! What I always say is that in different markets across the world, it's actually the marketer who makes the choice and demands for transparency and verification. It rarely comes from any other service area. That' very good, but the desire has always come from the advertisers. That's interesting because in Japan, there's a dynamic between a buyer and a seller. It's their duty. But it doesn't work that way in digital advertising. I have worked on both sides. I have worked on the publisher's side in selling media and I have worked in verification in buyer's media and I'm telling you their goals are not one. That's the base issue that is there. So with that, the drive for verification always comes from the buyer's side. Eventually, the publishers, the selling side, also come on board and when they do, working for verification yields some interesting outcomes.
In the due course, say after about 6 or 7 years, most of the customers we be buying significantly fewer impressions, and publishers will have fewer impressions in their network but they will have more viewable impressions that drive high CPM' for viewability and trade. More targeting will help them mark high CPM because there is more demand. If you have a high-quality website that offers broad choices in terms of brand' IP that are of high quality, then, there' always be high demand for advertisers and that's what they are looking for and with that you get a price increase. Publishers have had a really hard time in the last 5-6 years, where CPM has increased.
AR: As of now, the digital ecosystem does not even have a common metrics system (maybe because the industry is going through multiple shifts too soon). Do you think, in India particularly, it is too early to talk about Brand Safety and Fraud? Your concluding thoughts?
SD: I think it's too early for brand safety and fraud to become a conversation and brand safety is completely dependent on the requirement of the advertisers and brands. But these matters must be paid heed by advertisers, the agency, and the publishers. The sooner this happens the better. We often see that verification is placed for a long time in the commercial terms of an agreement between the buyer and the seller. These expectations of brand safety are doable at a standard of at least 70 per cent. Anything lower than that might not be expected, so, it's very common now for those to be in agreements with the advertisers.