In Conversation With Ferzad Palia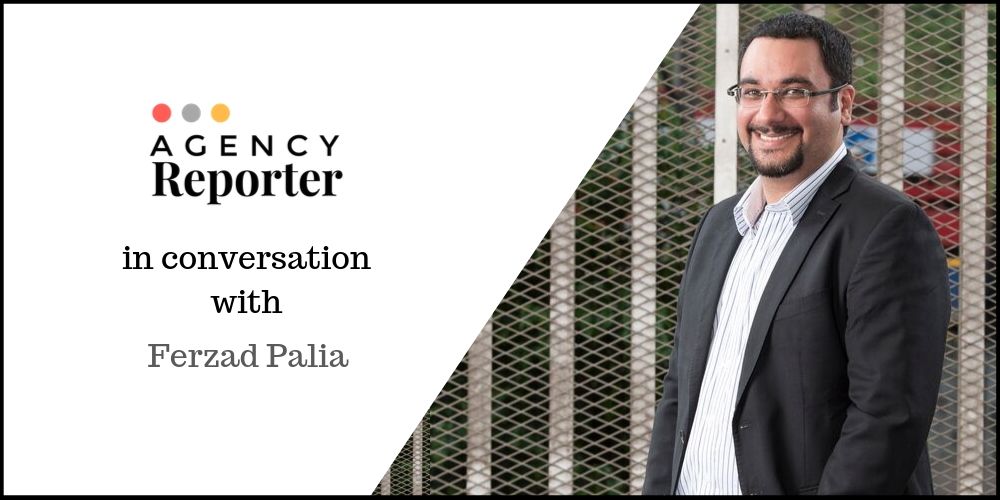 Enjoying the status of a trailblazer, MTV's story has been full of disruptions. It has played a pivotal role in breaking stereotypes, clearing the clutter and giving a new dimension to the youth, music and English entertainment category in India. Here's our chat with Ferzad Palia,  Head, Youth, Music and English Entertainment, Viacom18, understanding how MTV is strengthening its slate with new shows and how it still manages to be a cornerstone of India's youth culture.
Q. Your journey with the Viacom18 group spans for nearly 14 years. How do you feel the youth, music and entertainment category has evolved in India and how instrumental has Viacom18 been to bring about this change?
A: Viacom18 has been the most aggressive network in the last decade when it comes to Youth, Music & English Entertainment, across platforms. On the Youth front, MTV has reimagined its content, distribution and business model. It continues to be a 'pioneer' brand and its pull among the Youth – both on TV as well as on VOOT is an industry benchmark. We've also developed a very healthy brand solutions and content partnerships business within the portfolio.
On the English Entertainment front, with the launch of Comedy Central and Colors Infinity (both late entrants), we disrupted this premium space with world-class content, day and date premieres and some path-breaking local English Originals such as The Stage and BFFs with Vogue. Today, we have a share of over 50% of English Entertainment dominating the last 3 years continuously.
On the music front, Vh1 continues to be the flag-bearer of International music & lifestyle with phenomenal penetration even in Tier 2 and 3 towns. The brand has grown to be a multi-platform success story. MTV Beats, a recent launch is now India's fastest growing Hindi music channel taking on players who've been around for over a decade. We have captured significant share and in a very crowded and commoditised genre, managed to create clear differentiation and appeal.
So, we've had a great last few years. Disruption, differentiation and domination can best define the journey.

Q. MTV's new content line up is quite an interesting one. In fact, the channel rode high on the success of its numbers for the first half of 2019. What is its secret sauce for the content and how does it manage to strike a chord with its audience?
A: Over the years, MTV has been the cornerstone of India's youth culture. Our understanding of the audience's appetite has helped us offer content that appeals, intrigues and entertains. MTV reflects stories of young India, deals with contemporary concerns and does not escape from brave and real narratives, speaks their language and that's what makes the brand the cultural voice of the youth.

Q. MTV has managed to maintain & retain its audience like no other, despite the new tariff regime. What makes the channel different and how does it fend for itself?
A: In H1 2019, MTV delivered a strong performance of 700 mn views and 3.67 bn minutes of viewership, across TV and VOOT. This has been achieved with our content strategy that has been focused on youth which is platform agnostic and connects to the audience.
Creating content for youth has always been and will continue to be a challenging affair given the demographic we cater to. However, MTV's differentiated content and offering have been our biggest advantage in the new tariff regime. We have launched shows that have been experimental and yet successful like Love School, Ace of Space, etc. While the NTO has had its impact across channels across genres, MTV continues to grow even post the implementation of the new tariff order. Broadcasters who haven't invested in differentiated content or haven't found a clear way to differentiate themselves are the ones who have been facing the pressure of being selected or not by viewers. Also, we have a loyal viewer base, which has helped us to be a consistent No. 1 for the past two-three years.

Q. It wouldn't be wrong to say that there is no comparative channel to MTV. While its content is in the box seat, take us through some of its marketing ploys. In addition to print and television promotions, how do you plan to go about the digital integrations for MTV? How do you plan to divide your ad spends?
A: We believe that to speak to an audience that has a low attention span, the messaging must be quirky and should be able to stand out. We have done extensive studies with India's youth to understand what they think and want. We have activated a 360-degree marketing campaign celebrating our upcoming shows MTV Hustle, MTV Splitsvilla Season 12 and MTV Ace of Space 2.

Q. The latest addition, Hustle, will be aired bi-weekly instead of once over the weekend. What is the thought behind experimenting with timeslots?
A: Being a talent reality show format, MTV Hustle is designed to be a bi-weekly, considering the number of contestants/ performances in each episode, and to keep the content engaging on a week on week basis. The format has worked successfully for talent shows and we are certain we will keep both – our contestants and audiences successfully engaged.
Q. The implications of the New Tariff Regime, elections and IPL have made the ad budgets soft across all categories and channels. When is the market expected to pick up?
A: Because of three major back-to-back events such as general elections, IPL 2019 and World Cup 2019 and advertisers waiting to see how NTO plays out, the ad market is soft not just for us but across the board. The market is broadly settled but still needs another two to three months for it to completely pick up the pace.