Brands At their Creative Best this Independence Day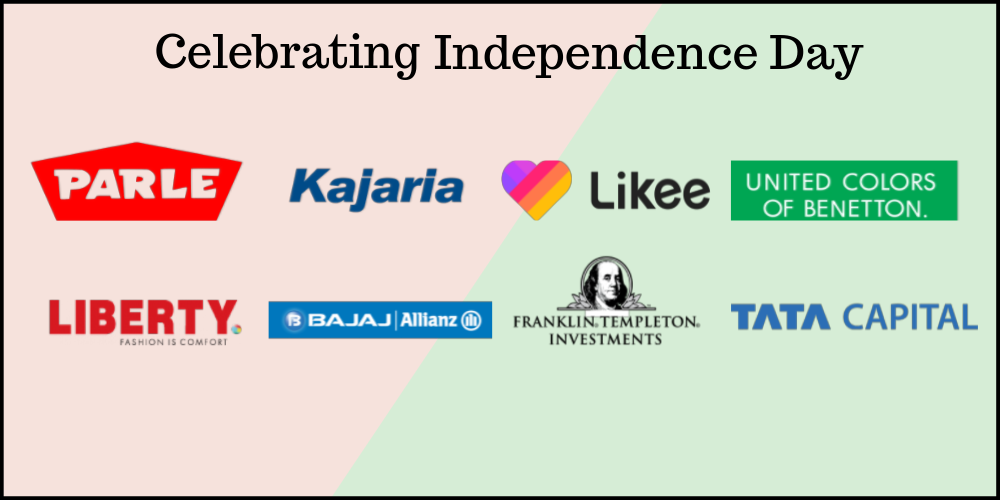 "For to be free is not merely to cast off one's chains, but to live in a way that respects and enhances the freedom of others." This quote by Nelson Mandela still holds relevance as the top brands of our country celebrate our 73rd year of Independence.
Here is a compilation of a few ads that stumped us with the creative Independence day campaign ideas:
Likee features Hima Das
Likee, a global short video creation platform, has launched 'No matter where I am, #IAMINDIAN' featuring Hima Das. The campaign has Indian users creating high energy videos, while waving the Indian Flag.
2. Kajaria Tiles- #deshkimitti
Encouraged by strong patriotic emotions of 'Desh ki Mitti', this brand new campaign showcases how Kajaria paces forward with India to win the hearts of the world with its range of tiles.
3. Parle G – #YouAreMyParleG
This film is a tribute to Indian soldiers on the occasion of Independence Day from Parle-G – Bharat based on a real-life story by Ankit Singh from Satna.
4.TATA Capital – #BreakFree
TATA Capital has rolled out an ad that hits on a funny patch with its #BreakFree campaign. This Independence Day, the brand urges us to #BreakFree from the dictatorship of our house help.
5. United Colors of Benetton – #UnitedByHarmony
United Colors of Benetton has come up with #UnitedByHarmony campaign to spread a powerful message of uniting the nation through simple acts of harmony.
6. Franklin Templeton- Reach For Better With India
This campaign by Franklin Templeton India seeks to deliver investor education messages through real-life human stories who have had an impact on society and communities. Each of these stories is related to one investment education pillar.
7. August Communications – BC should mean Begin change.
A social message on Rakhi by August communications to take a pledge to respect not just our sisters, but all women.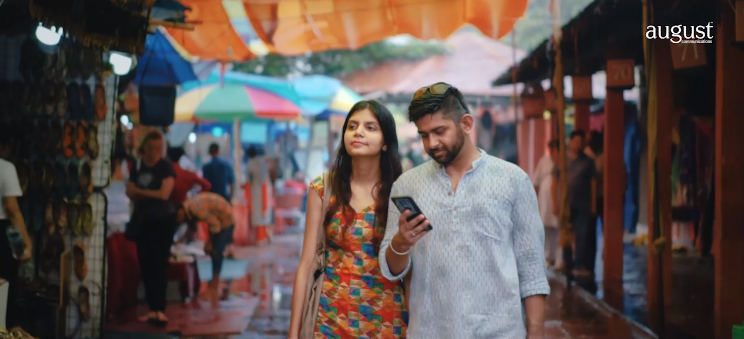 8. Bajaj Allianz – Pyaar Ki Azaadi
With this campaign, Bajaj Allianz hopes to send out a message that Care is all-inclusive. It goes beyond race, religion, gender or orientation. Let us celebrate the spirit of inclusion, respect, and care of this great nation!
9. Liberty – #InTheNameOfLiberty ft Piyush Mishra
In this ad, Liberty has tried to convey that freedom is much more than just a word, it is a sense of responsibility, sense of belonging and ownership of our own acts. However, we abuse it every now & then – knowingly or unknowingly. While we all are entitled to the six fundamental constitutional rights, we also need to keep track of our duties towards the society & country at large.

10. ACC celebrates "Kamaal" 
In its latest campaign, ACC salutes and celebrates individuals who have done extraordinary work for the country. Change-makers Ritu Jaiswal, Atul Bhide, Pratap Gaikwad, Ajit Ghokale and a team of Rajiv Rathod & Merwyn Coutinho share the challenges they faced, the tough decisions they made, and the impact created on society.
11. VMLY&R India and Swaraj Tractors – tribute to Indian farmers
While Indians celebrate Independence Day with all the zeal and fanfare, VMLY&R and Swaraj Tractors take a moment to acknowledge the contribution of the Indian farmers in making us the great nation we are today.