Beginning of the bloom: The Rise of the Baby care industry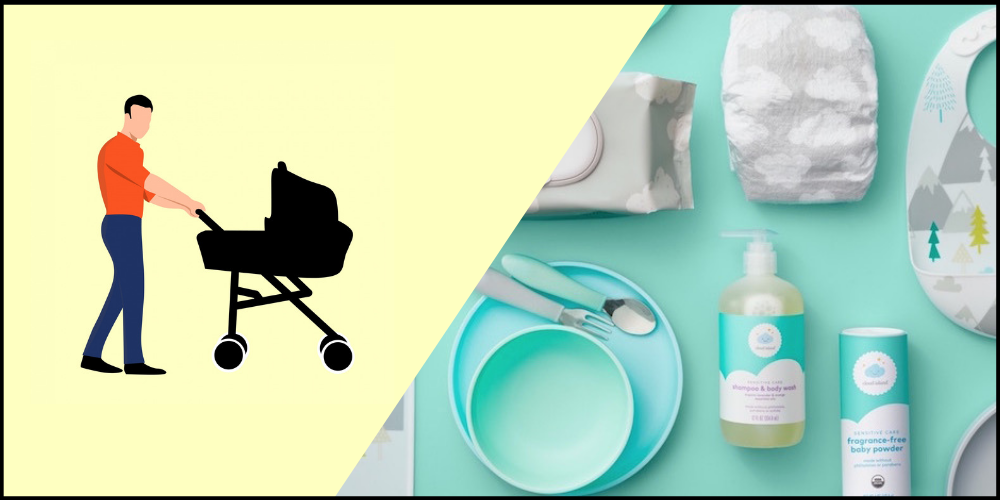 In the  recent few years, a tremendous growth curve can be seen in the market for baby products and services in India. Traditionally, baby products and services have remained in the sphere of the house and the hearth. But since the past decade or so, this has slowly developed into a profitable niche which has prompted both big and small brands to venture into this segment with hopes of making substantial profit in the same. A deeper delve into the activities of this market shows how this market developed and the massive avenues of profit in it.
The curious case of a booming baby market
Baby product as a label is used as a generic term for products which are used as products to take care of infants. Under the aegis of the term baby care, falls all those products which meet the demand of child care and taking care of a baby.  This includes but is not limited to infant skin-care, hair care, baby food, toiletries, footwear, toys, apparel and more. The baby care industry has as its target customers, parents and caretakers of infants in the age group of 0-4 years of age. With a fertility rate of 2.24 children per woman and around 2.5 crore child growths per year it is no surprise that India is a huge market for this industry. In the past couple of years, although the fertility rate has slightly dipped, the demand for baby care products has only seen a consistent rise and is projected to rise even further in the coming fiscal year. The growth of this demand can be attributed to certain factors in the changing socio-economic scenario of the country.
Reasons for its growth
One of the major factors which has contributed to the boom of the baby care industry in India is the reason that India is home to the largest number of children in the world, beating even China to it. So, it is only obvious why this market would see India as one of its core markets. Although, in the coming years the birth rate is steadily expected to decline but this will not affect the market in a big way since the number of children in the entire population will still be significantly high for a long time to come. Owing to this the market size of baby care products is projected to grow at 10.1% during 2014-2024 period.
The Rise of the Middle Class
Along with this the main targets of the market which the urban middle class populace, is projected to increase significantly too. With the rapid urbanization of major towns and cities, there was an increased migration of families from rural to urban settings. This allowed for new parents to get their hands on products which were earlier inaccessible to them. They wanted the best for their children and opted for more commercially viable brands than local and home-made products.
Commenting on this issue, Shauravi Malik, Co-founder of Slurp Factory says, "What motivated us was that as young parents it was close to impossible to find good quality food catering to children on a retail shelf. Food is a basic need, and yet across the spectrum of all ends – this retail segment had seen little innovation since practically our childhood. If anything, products have dropped standards. The same brands making products filled with variations of Maida, Vanaspati Oil, excessive amounts of sugar – all mixed up with artificial flavours and colours to entice children. Not to mention large quantities of fillers and emulsifiers. Our core value has always been that as two mothers ourselves, we will only make something we are happy to feed our own children. No fluff, no candy coated false claims."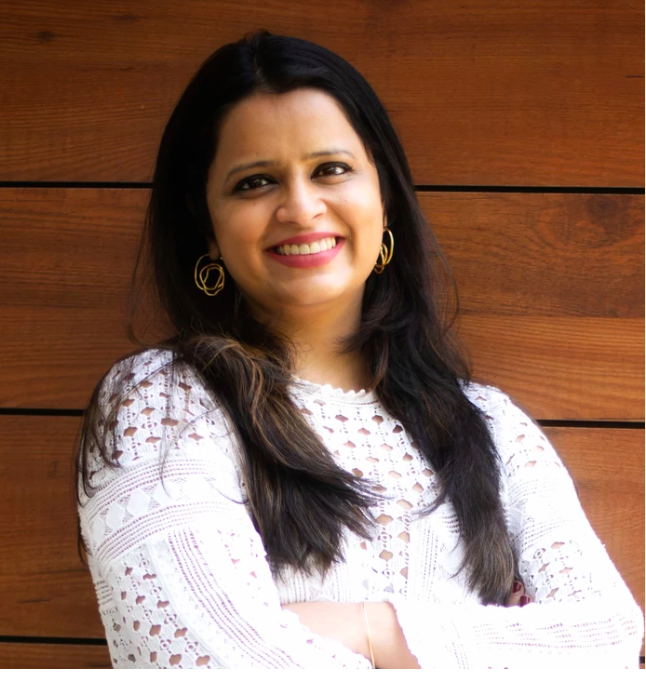 Rapid Migration and Urbanization
This has also been compounded by the fact that with rapid urbanization, the disposable income for people have also increased manifold. One of the major reasons behind this increase in disposable income has been the increased participation of female labor by 4.1% globally. This trend has been true for the Indian working class nuclear families too. With both parents earning significantly more now, the disposable incomes of families have increased. This in-turn has raised the purchasing power of parents has also led to an increase in the demand for better and more diverse baby care products. The new age parents are on the lookout for brands which are not only easy to acquire but also the best in terms of quality. So, brands which are providing products keeping these things in mind are able to reap in the rewards in terms of customer loyalty and profits for their company.
What the future holds?
A study by the research firm RNCOS revealed the fact that the domestic baby and child care products and services market has reaped revenues of close  $31 billion in the period of 2014-2019. According to the report by the firm Technavio, the apparel segment is accounted for 90% of the market, followed by toys at nearly 7% and baby cosmetics, food, accessories and diapers together constitute over 2%.
When asked if they see great prospects ahead, Malik replied, "Yes, there are large growth prospects in this sector. A few companies have monopolies that are now opening up to a diversity of players; this has happened globally as well. And the segment itself is growing.  Look at the retail stores – we have a dog food aisle and we don't have a kids food aisle! This is not the case in most countries of the world. The children's segment WILL grow and evolve. And we are focused on building India's most loved and trusted food brand for children."
It's not all a rosy picture
Despite being an expanding market, it does have a few issues to be dealt with, in order to make the market standards better.
Lack of penetration
Another issue with it is the fact that the market needs to expand its penetration deeper into the suburban and smaller towns of the country.. Currently, most of the middle range and high range products are restricted to big cities like Mumbai, New Delhi, Kolkata and Bangalore. Compared to our western counterparts, there is much work to be done in terms of market penetration into other smaller cities.
Overcoming cultural barriers
The market players also have a long way to go in terms of breaking the cultural barriers of the Indian society. The challenge that lies ahead market players  is to fight the traditional perceptions and making the customers confident about their retail product against the tried and tested traditional products. Safety issues play a key role in ensuring this trust is upheld.
The road ahead
The market prospect is however very lucrative for the new brands in the picture. The profit possibilities of the market has indeed prompted many new large and small companies to enter this sector. This includes big FMCG companies like HUL, Dabur, Patanjali as well as smaller new players like The Moms Co., The Slurp Factory and the likes. These new competitors have impressive new marketing and advertising tactics.
We talked to Rajesh Vohra, CEO of Artsana India about the potential of the baby-care market to diversify in the future and how Chicco maintains its popularity in the India market against its competitors. He commented saying, "The brand takes care of multiple needs of babies through its innovative products in nursing, baby toiletries, toys, travel (Strollers, highchairs and car safety seats) and fashion categories. With its brand essence of 'wherever there's a baby', Chicco puts its passion and expertise into capturing the moments between parents and  babies to transform them into safe, simple, and effective solutions. In the past 9 years, Chicco has been able to make significant mark in Indian baby care market and has been growing at a healthy pace since then.
The biggest differentiator is that we are the only brand which offers such a wide variety of baby needs' solution products to the new age parents across the Globe. We categorize our offerings into 5 categories."
Going herbal
A lot of these new age companies are also focusing on going herbal, organic and chemical free to reach out to the consumers who have issues with using products infused with a lot of chemicals. . Many new age mothers these days are hence buying products which not only meet the global standards but which also take the herbal, organic path and remaining as chemical and toxin free as possible. Commenting on developing an herbal brand, Malika Sadani, CEO of The Moms Co. expresses, "As parents, we found a lack of options for high quality, natural products that served the needs of Moms & Babies. When we spoke to over 200 Moms, we realised that many of them were relying on imported products, doing lots of research on ingredients, we decided to create a brand that is on a mission to help Indian Moms make Safe, Natural, Effective choices for themselves and their families."
According to a research done by Mintel, quality of ingredients, product function, value for money and organic components are few of the top reasons why a lot of people prefer buying organic products.
New age marketing techniques- going online
These new emerging companies are using new low cost advertising tactics made possible by social media platforms to create a niche of loyal customers.
The emerging e-commerce sites have also played a huge role in increasing the demand for child care products and also ensuring that these products are delivered to the customer's doorsteps without much hassle. The online market is sector now, with segments like baby food, skin care, toiletries, toys, gears and baby nursery leading the way in terms of demand. This is just a scratch on the surface and the market has immense growth potential in the coming years. E-retailers like Amazon, Flipkart, Snapdeal, Babyoye, Firstcry and Hopscotch.in have proved to be the leaders when it comes to supplying baby products online. These sites have not only made ordering a trouble free job but they also give great deals when compared to retail stores of the same products.Talking about how e-commerce has helped the growth of the baby-care market, Varun Alagh, Founder of Mamaearth said, "Baby care industry in India will continue to see tremendous growth owing to higher disposable incomes and improving category penetration which still stands at around 15%. Emergence of e-commerce has helped this industry since anyways the purchases were influenced through digital research now the funnel can be completed online itself. E-commerce has also been able to solve distribution challenge by providing all categories across baby care to over 25K pin codes in India. This along with preference for Toxin Free brands has helped Mamaearth on board a million consumers in less than 3 years."
In conclusion
India is currently experiencing major demographic changes which will definitely impact the economic growth of the country too. With the majority of the people falling under the working age and the rising middle class wealth, the sector is only going to see more progress in the coming years. Indeed, unlike the other categories, the baby-care segment has actually seen higher number of repeat purchases, with more than 50% of the shoppers being repeat buyers. Among this number about 60% of them are women buyers. If we look at the online estimates alone, 15 baby care products are sold online every minute in India. Hence, in an industry which is dominated by a few major brands, a competitive advantage can be gained by understanding what drives product choice. For this to happen  product innovation, use of new advertising revenues and better marketing strategies are the need of the hour.