In Conversation With Rajat Khurana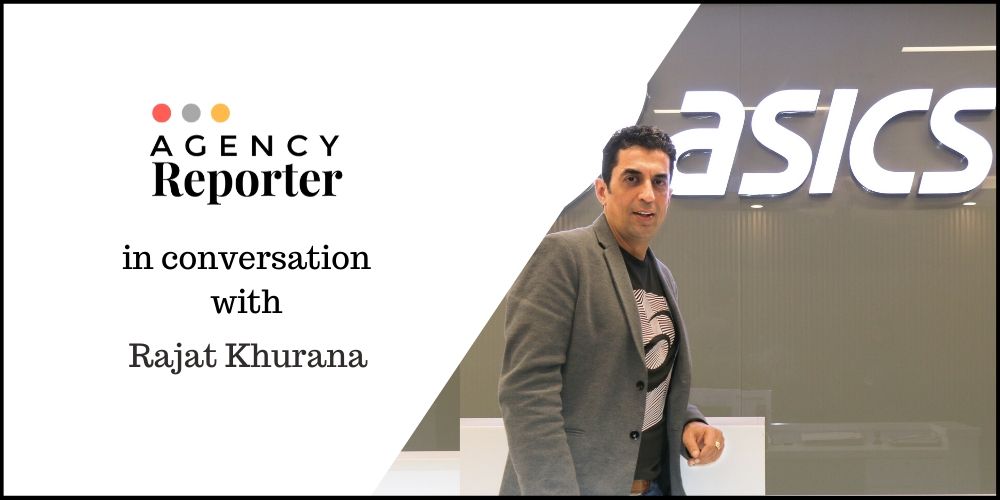 ASICS, without a doubt, got off to a running start ever since it began its operations in India. We spoke to Rajat Khurana, Managing Director at ASICS INDIA, to learn about the brand's journey, marketing moves and expansion plans.
Q. ASICS set up its first independent store only in 2015. Was there a reason behind such late entry? Since then, how has the Indian market responded to ASICS products?
A. We first entered India through a distribution partnership with Reliance Retail in 2010, which was a good platform for ASICS to set up their business model in the country. Further to that, we decided to have our standalone stores and shore up our retail presence across tier I and tier II regions. In 2010, the Indian market wasn't mature enough for performance products, but in the last six to seven years, we have witnessed a steady demand as more and more people are going to gyms, running in marathons and getting more aware of technological know-how in the fitness space. There has been a change in consumer mindset; they now understand the role of sports in their lives. 
Q. When you entered the Indian market, your competition was already well established. How did you set yourself apart from your competitors? What special initiatives did you roll out?
A. Our USP globally is being a performance product and we are leaders in that segment. When we entered the Indian market, our competitors were more of a lifestyle than performance. Therefore, our positioning was completely different. Additionally, we are a product-driven brand and hence we invest heavily in performance and technology. Running is our core and we made sure to collaborate with the right platforms like the Mumbai Marathon initially to increase brand awareness and gain confidence with our consumers. 
Q. How has the marketing and advertising strategies developed for ASICS over the years?
A. ASICS, as a brand, has a long heritage in sports. This was the founding philosophy of the company instituted by the founder Kihachiro Onitsuka in 1949. Our brand vision is that sport has the power to change lives. Since 2015, we have aimed to highlight this brand message through our products and campaigns, brand partnerships and collaborations. We have partnered with athletes across the sports spectrum to wave the brand flag at the Tokyo 2020 Olympics. We have tied up with ace runner T. Gopi followed by partnering with young achievers of the Indian Cricket team – Jasprit Bumrah & Bhuvaneshwar Kumar. The brand has also supported young achievers in Tennis – Rohan Bopanna & Karman Kaur Thandi and world-class wrestlers Bajrang Punia and Sakshi Malik. As a brand, we constantly take conscious efforts to ensure that the right gears are provided to them while they train to reach their maximum potential in their respective games.
Adding to the above, since running is the core of ASICS and it is a constant endeavour of the brand to present shoes with technological advancements that supports the athletes in achieving their running goals and create newer benchmarks in the running segment in India. We have had a long-standing relationship with the Mumbai Marathon and recently marked 10 years with TMM as their official 'Sports Goods partner.'
Q. ASICS recently launched a campaign called #IMoveMe with Tiger Shroff as the brand's face. What was the idea behind this campaign and what results did it garner?
A. With Indians getting conscious about fitness and the kind of top to bottom look they want to sport, we launched ASICS SportStyle which is a collection with an amalgamation of functional and fashion wear. We made a conscious effort towards this direction by roping in Bollywood's youth icon, Tiger Shroff as the Brand Ambassador in India. His reach and connect with the younger audience will help us establish our presence in this category.
Q. 2019 has witnessed a slump for a lot of sectors in India, owing to the economic slowdown. Has this affected the retail fashion industry too? How has ASICS dealt with the same?
A. With a steady demand for Sports performance products, the economic slowdown has not had any effect on our brand. On the contrary, we are witnessing increased emphasis on fitness-related products in India. We continue to promote the journey to fitness through innovative products for our consumers in India
Q. What are your expansion plans and how do you see the coming year shaping up for you?
A. ASICS India currently has 37 stores in 25 cities across Metros, Tier1 & Tier2. India is primarily a mono-brand centric retail industry and we aim to provide an engaging brand experience through our store touchpoints. We plan to open 5-7 more stores by the end of 2019, increasing the count to 45-47 in total. At ASICS, there is a big focus on seamless integration of consumer experiences in stores, online and on social platforms. hence, we aim to provide the latest innovations, styles and stock availability to our consumers at a click of a button.